Online Advertising Channels That Complement SEO
Written by Nick Stamoulis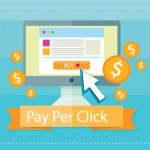 While we'll always advocate for investing a portion of your marketing budget on SEO, we'll also tell you that there are plenty of online advertising channels that can complement your SEO campaign nicely, if you have the extra budget for it. We look at SEO as the long-term strategy that builds a solid foundation for generating and growing organic search engine traffic over time. But what if you're looking for more immediate website traffic? Then, we suggest investigating the following:
AdWords
Organic search rankings aren't paid for directly. Sure, it's paid for indirectly when you pay whoever is doing the manual SEO work that a campaign entails, but you aren't cutting a check to Google. AdWords is the opposite. You're paying Google directly in order to appear in the section of paid links. And, since Google is in the business of making money, they have slowly been expanding the paid section and making it more prominent in recent years. Even if you have a great SEO campaign going and have achieved prominent organic rankings, you still could be listed "below the fold" and under paid listings and local listings for certain queries. We don't recommend investing only in AdWords and foregoing SEO, but it's a great way to expand your search engine presence.
Retargeting
Retargeting is essentially "following" your website visitors as they browse the web. After they visit your website they are "cookied" and will see your banner ads across a selected display network. Retargeting works great in some industries, but not all. Consider your audience. Some people hate being retargeted and it can turn them off completely from your company/brand. Weigh the pros and the cons. If you're not sure, you can always test it and see what the results are to determine if it's worthwhile or not.
Social advertising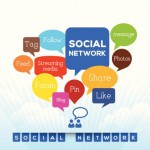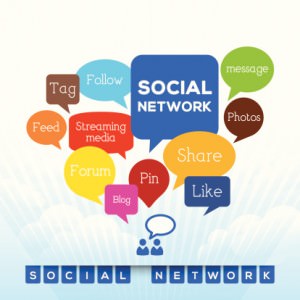 People spend a significant amount of time each day browsing social media sites. You should obviously have social media profiles set up and they should be active with new posts on a regular basis, but there's a good chance that the majority of your target audience members using social media aren't seeing your content. That's where social advertising comes into play (and this is how these social media sites make their money). Business page owners can set up social media ads to promote their content to their target audience and to generate more followers. Your target audience and overall online marketing goals will determine which social networks are the best fit for you. The model is essentially, the more you pay, the more you'll get out of it.
We agree that it would be nice if SEO was all you needed, but unfortunately that's not usually the case, especially if you have a brand new website and are just starting to build an organic search presence. This is why we also recommend these online advertising channels. They'll give you an initial boost and then you can always scale back once you start to see more results from your SEO campaign.
Categorized in: SEO
LIKE AND SHARE THIS ARTICLE:
READ OTHER DIGITAL MARKETING RELATED ARTICLES FROM THE BRICK MARKETING BLOG: