Is Your SEO Program Working? Here's How to Tell
Written by Nick Stamoulis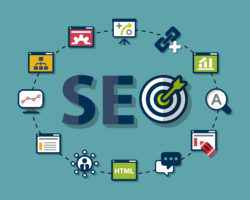 It's common knowledge today that if you want to increase website traffic, you should be implementing an SEO campaign. However, the execution of an SEO campaign is really only one part of it. What's the point of investing in an SEO program if you have no idea how it's performing? While results can be fairly straightforward for an e-commerce site (the campaign is working if traffic and sales increase), it's less so for those who operate an information based website that is used to generate leads. Want to know if your SEO program is working? Here are 4 items to look at:
Keyword data
While the nature of search has changed drastically in recent years (introduction of semantic search and machine learning), keywords are still at the foundation of any good SEO campaign. Website owners must take a broader approach when utilizing keywords, but they still matter and should be incorporated into website content naturally. To measure SEO campaign success, look at keyword impression, rank, and click through data on a regular basis. These numbers should increase over time.
Traffic data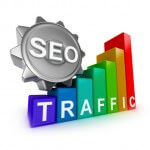 High level traffic data should be looked at, but it's not really giving you the most accurate snapshot of campaign results. To get that, you need to take a deeper dive into the data. The best gauge of SEO campaign success is an increase in organic traffic over time. But think about all of the components of an SEO campaign. You're creating new SEO-focused content. Is there an increase in landing pages (pages people enter your site by)? You're creating new links. Is there an increase in referrals (other websites sending traffic to your site)? Of course, seeing an uptick is great, but ultimately it should result in leads and sales, which brings us to…
Lead form fill-outs
It's important to track conversion metrics as part of your SEO reporting. In Google Analytics, you can add tracking code to a "thank you" page that appears when someone fills out a form. The number of visitors to the thank you page is the number of forms that were filled out. When tracking leads, don't forget about leads from other sources. Some people will call or send an email instead of filling out a form. It's important to ask these leads how they heard about you.
Closed sales
In some industries, the sales pipeline is long. It can even take years for a lead to become a paying customer. However, it's always important to trace their journey back to the very first step. Generating leads is an important part of SEO, but ultimately you want those leads to turn into sales.
Now that you know what you should be looking at, how often should you look? SEO is a "slow and steady wins the race" type process. There's no need to be checking your stats every day or even every week. Once a month or once quarterly is acceptable for most websites.
Categorized in: SEO
LIKE AND SHARE THIS ARTICLE:
READ OTHER DIGITAL MARKETING RELATED ARTICLES FROM THE BRICK MARKETING BLOG: