3 Ways to Make Old Content New Again
Written by Nick Stamoulis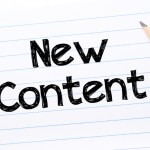 Content writing is an integral part of an SEO campaign, but it's also often considered to be one of the most difficult parts of a campaign. In addition to requiring writing skills (which not everybody has), it also requires time and research skills. That's why, for SEO purposes especially, it's so important to focus on writing "evergreen" content, or content that will remain relevant well into the future as opposed to news content, that is outdated shortly after hitting publish.
However, even evergreen content can become dated over time as an industry changes and evolves which is why it's necessary to make this "old" content new again. If you've been focusing your efforts on evergreen content, you essentially have a great foundation to work with. Here are 3 ways to make old content new again:
Give it a facelift
Look back at the existing content on your website to look for updating opportunities. Pull a content traffic report that covers at least a few years and start with the content that is driving the most traffic and work your way down. What improvements can you make? Does it need an image or an updated image? Does the content need to be tweaked in some way, such as incorporating different keywords or updating outdated links or resources? Sometimes even a few quick changes can make a world of difference.
Re-format it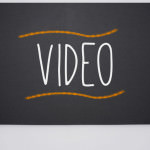 If you've been executing a content marketing campaign for some time now, you should have a treasure trove of content that can be turned into something new without too much fuss, since the hard work has already been done. For example, creating a great video, e-book, product guide, etc. takes a lot of time. Why not make the most of these assets and re-format them? Turn a video into a blog post. Turn an e-book into an infographic. You get the picture. This will also help to draw in a wider audience, since people have different content consumption preferences.
As inspiration
Maybe an older piece of content only needs a few tweaks. But in reading it over again, it could spark a brand-new content idea or a way to expand upon the topic.
Re-purposing old content in this way is a great content marketing strategy. It's much easier than creating something from scratch, but it's hardly cheating. It should go without saying, but just to be clear, as long as you're turning old content into new content, don't forget to promote the new content! All re-purposed content should be shared in social media and with newsletter subscribers.
Categorized in: Content Marketing
LIKE AND SHARE THIS ARTICLE:
READ OTHER DIGITAL MARKETING RELATED ARTICLES FROM THE BRICK MARKETING BLOG: