Digital Marketing Glossary Articles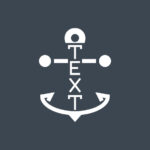 Written by Nick Stamoulis

Anchor text is a tool used by website creators. This tool allows a link to be placed within text of a web page. Anchor text can often be recognized as a blue and underlined portion of text, sometimes a phrase, sometimes just one word. Anchor text can be clicked on by the visitor who will then be ta...