How Long Should Your Written Content Be?
Written by Nick Stamoulis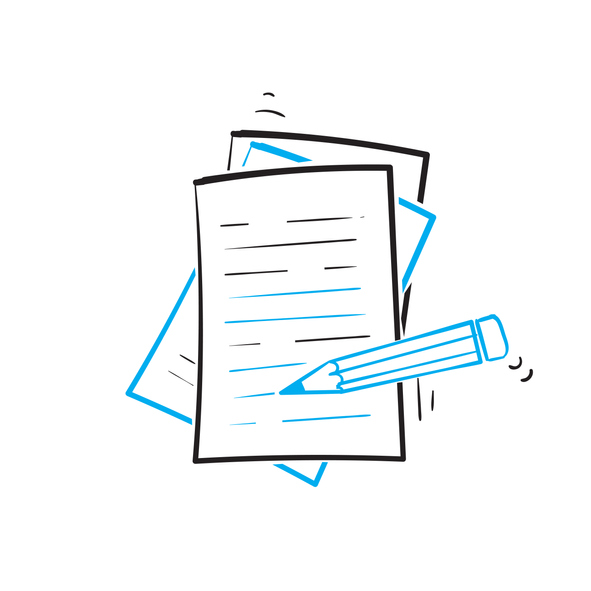 Long-form content is something that stands out these days. People share long content much more than short-form content. However, that does not mean that short content is useless. Short-form content can be interesting.
How Long Should your Written Content be?
The answer to this question is pretty straightforward. It depends on how much information you want to present and how much time the reader is willing to spend reading it. The choice comes down to what kind of content should be used to achieve your desired result. Be it more sales or just engagement with your readers.
Suppose you want the person to spend more time on your website or blog than read an article as long as it needs to be. However, if you want the visitor to take a specific action and get out of your site, read articles not so long. The length of your article is directly connected with the amount of information you want to give and how much you want to sell.
Why is it Important to Know How Long your Content Should be?
If you are a business and selling something, you want to make sure that the person will read as much of your content as possible. This way, you can increase your profit and ensure that the reader gets the message.
If you are an author, primarily of articles to promote your site, you also want to know how long it should be if you write a too short an article, then people will not read it because they will get impatient and leave.
The choice between short and long articles comes down to the time required to get the desired result. Therefore, it is important to read articles that take a long time and give you more information.
Best Practices in writing a Content
To write a good article that will draw in the reader, you need to follow specific rules. It is essential to underline your article's main points and make sure that they are clear. The article should contain mainly information and less marketing pitch. If you want your article to be well-read, try not to repeat the same arguments too many times. Publishers that used this technique have increased their revenues by 300%.
But of course, you cannot limit yourself by following these few rules. You can write the article however you want to. The most important thing is to keep your mind open and try new ways to get the reader's attention. If you do so, more and more people will read and enjoy your work; if you have an exciting writing style and tell a unique story, then people will love it.
The better the content is, people will most likely come back for more. So, try not to repeat yourself and change styles with each article you write.
How to Make Your Content More Interesting?
The best way to make your content more interesting is to mix different writing genres. For example, you can start with a statement and ask a question. Or you can write an article about your personal life experience and then tell a story about it.
How Long Should You Write for?
It is hard to know how long the article should be because there are no definite answers. It all depends on the topic of your article and how much information it contains. If you want the reader to find it enjoyable, you should write something that they will want to read. But, if you want the reader to take action, then write something that is not too long.
There are many different opinions about this topic. Some say that short-form content is more valuable. At the same time, others say that long-form content is more valuable. Both of them can be right in some cases.
The most important thing about long-form content is that people enjoy it. Whether you want to learn something or just read some good story, there are always those who want to read through your article.
For authors, it is essential to understand what kind of content will get people to take action. If you only focus on the essential points and make sure they are clear, the reader will be interested in what you have to write about.
As you can see, there are many different views on how long an article should be. It is up to the author to decide what content they want to write. The length of your article depends on your objective behind it, and you need to make sure that the reader will find it enjoyable.
But whatever your thoughts are on this topic, make sure that you know what kind of content you are writing. That way, you can determine the length and get the best possible result out of your solid writing skills.
Categorized in: Content Marketing
LIKE AND SHARE THIS ARTICLE:
READ OTHER DIGITAL MARKETING RELATED ARTICLES FROM THE BRICK MARKETING BLOG: