Pros and Cons of Outsourcing Your Social Media
Written by Nick Stamoulis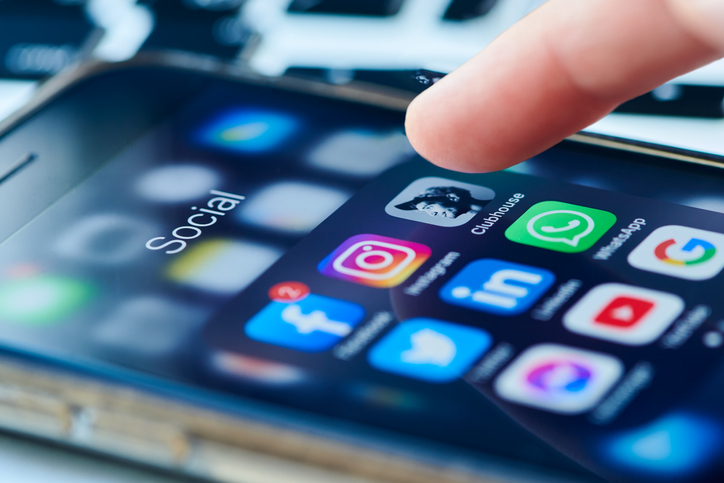 Digital marketing benefits greatly from social media. Platforms including Facebook, Twitter, LinkedIn, Instagram, and TikTok can bring your business a larger audience. It's an opportunity to allow people to discover you, share your content, and interact with you. Social media profiles can bring more awareness to your brand and your products. They can even lead to increased sales.
Social media can be very time-consuming, especially if you are active on multiple platforms. Posting is only one part of social media. You will want to interact with people, either by replying to their comments and questions or finding similar accounts to follow who might follow you back. When active on social media, being consistent is important.
Considering how time-consuming social media can be, you might be considering outsourcing the job to someone else. Before you take the leap, there a few things to think about. Here are some of the pros and cons of outsourcing social media for your business.
Cons to consider before outsourcing social media:
You release some control: by outsourcing social media you will release some control over what is posted and how interactions are dealt with. The outsourcing partner may have a different communication style than you. They may post more or less than you would. These are things you cannot monitor 24/7, but you can discuss expectations.
Brand understanding won't be as thorough as yours: someone who didn't help create the brand and isn't involved in running the business day-to-day won't be as knowledgeable about your business as you are. You can take the time to give them the information they need, but it can take time to become familiar with everything you have to offer.
It may still be time-consuming: chances are you'll want to check in on your social media and make sure things are going smoothly. You may also have a lot of back-and-forth communication with the person handling your social media accounts.
The pros of outsourcing your social media include:
It's affordable: compared to hiring a full-time marketing team, outsourcing your social media can be cost-effective. In some cases, it can be even more affordable than hiring a new member of the company's team.
Ensures consistency: if you're busy running a company, you might not have the time to consistently update your social media accounts. Posting regularly is important for keeping your business in front of the eyes of users. This is how your brand will become known and trusted.
More resources for other tasks: if you outsource social media to someone else, your team members can focus on other tasks that might need more attention.
Outsourcing social media doesn't need to be an all or nothing choice. There may be certain times of the year when you require additional hands to help promote your business on social media. For example, if you sell products and have special items coming out for the holiday season, this may be a good time to promote more.
Categorized in: Social Media
LIKE AND SHARE THIS ARTICLE:
READ OTHER DIGITAL MARKETING RELATED ARTICLES FROM THE BRICK MARKETING BLOG: