Design Isn't As Important As Usability
Written by Nick Stamoulis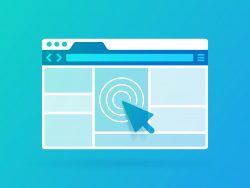 When it comes to doing business online, maintaining a fresh appearance is crucial. No matter what industry you are in, there might come a time when you need to refresh your brand in order to keep up with your industry. While each industry is different, it's true that trends for what works online and what doesn't change on a regular basis. Things are always evolving, and you need to change, as well, in order to stay competitive.
One of the things that will occasionally need to be refreshed is your website. We have found that changing your website is something that should happen on a regular basis, as long as your changes are in line with what your customers expect from you. You might also find that a complete redesign is in order, and when this happens, you could be eager to switch things up.
No matter how eager you are to get the design right, it is important to understand that design isn't as important as usability. Here are some thoughts about this:
Your Audience Needs to Be Happy
Sometimes, we create the design of our websites based on what we want. However, this isn't always the best approach. No matter what changes you make to your website, your audience's satisfaction should be your priority. What this means exactly will depend on a variety of factors, such as what your customers and potential customers expect, as well as your industry. A website could look great, but if there are features on it that annoy your audience, it won't give you the results you desire.
Website Needs to Be Usable
Although it is important for a website to look great, usability needs to be the priority. Too often, people make the mistake of thinking that design is the number one element. However, design can often get in the way of usability. Let's imagine you put together a website that looks great, but there are some heavy graphics on the website that slows it down. Although the graphics look great, your customers aren't please. They click off your website because they are frustrated at how slow the site is. In other words, it would have been better if you didn't choose that particular design element.
It's All About Balance
That's not to say that we shouldn't have a nice looking and well designed website. It's just that there's no need to overthink the design because it's all about balance. No mater how great your website looks, your audience needs to be the priority. Make sure the website is usable and doesn't have any features that annoy them or slow the website down.
Think about your industry and the types of designs that people expect, and then balance that with your own brand's style. There's a way that you can both please your customers and have a website that you will be happy to stand behind. Not only that, but usability should be the priority.
Categorized in: Digital Marketing
LIKE AND SHARE THIS ARTICLE:
READ OTHER DIGITAL MARKETING RELATED ARTICLES FROM THE BRICK MARKETING BLOG: