Social Media is a Two-Way Street
Written by Nick Stamoulis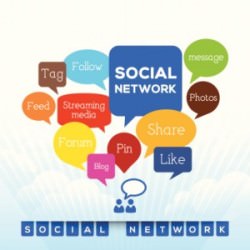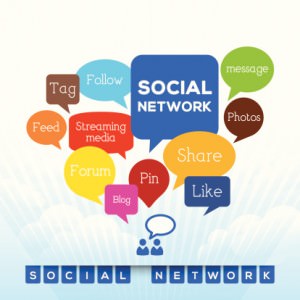 By now, the majority of businesses understand the importance of social media. It has become a large part of the lives of people of all different ages and backgrounds. This means that no matter what kind of business or industry you are in, your target audience is using social media. Social media is a great way to build a brand and improve a search engine presence. Unfortunately, too many businesses that are involved in social media still don't "get it." They just use it as another medium to advertise. Social media is about being social and businesses that don't understand that will be tuned out, un-followed, and un-Liked. To follow, are three big mistakes that businesses make. If any of these sound familiar, it's time to re-evaluate your strategy.
Your Posts Are Promotion Heavy
It's important to mix up the kind of content that you share in social media. If you only post announcements about deals or promotions you are running you are only getting it half right. Those posts certainly have their place in the grand scheme of things, but it's important to also post content that will promote dialogue as well. Ask followers for their opinion on a certain topic that is relevant to your business. Encourage them to ask questions. Social media connections are like a built in focus group. Not only will your followers appreciate being heard, but their thoughts and suggestions can lead to strategic business decisions in the future. An important part of online marketing today is creating useful, informative (non-promotional) content. The purpose of this content is to be viewed as a thought leader in the industry and to be kept top of mind to decision makers. Content is also what attracts the search engine spiders to a website and helps to improve organic search engine traffic among a variety of relevant keywords. Social media helps to give this content a boost because social followers are essentially a built-in audience. By sharing this informative content with social followers it generates initial website traffic and social shares that help SEO in the form of social signals. Essentially, when a link is shared in social media it tells the search engine spiders that it's something of value. When the majority of your social posts are links to high quality, useful content, it keeps your followers interested.
Not Paying It Forward
In addition to sharing your own content in social media, you want others to share that content too in order to generate more traffic and give your SEO a boost. The best way to get others to share your content is to establish meaningful relationships with others in social media and participate in reciprocal behavior. You can't expect others to always share and promote your content if you're not returning the favor. Sharing the work of others shows that you understand the social element of social media. It isn't just all about you. When sharing blog posts or other links that someone else created, be sure to tag them so that they can see that you shared it. For example, include the title of the post, the link to the post, and include "via @insertsocialhandlehere." If they see this, they might re-tweet it or share it with their followers, which expands the reach of your company.
Too Much Automation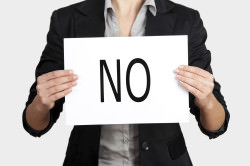 There are numerous social networking tools that make sharing that much easier. You can simply decide when certain posts will go live ahead of time and let it do the work. While this is a major help, you don't want to rely on it too much. Remember, in order for a social media strategy to be at 100% there needs to be a human element, someone that can respond to questions and have a conversation. Robot-like social media is obvious, and annoying. Appoint someone to check your social profiles daily, and respond to any inquiries. For a larger company with more social activity, it might make sense to hire a full-time person to monitor social sites and respond to followers. Ignoring social media followers (even if it wasn't intentional) is a big no-no and can get you a lot of negative attention.
If you want to get anything out of social media, you need to work hard at it and provide followers with the type of content and responsiveness that they've come to expect.
Categorized in: Social Media
LIKE AND SHARE THIS ARTICLE:
READ OTHER DIGITAL MARKETING RELATED ARTICLES FROM THE BRICK MARKETING BLOG: