Why Does Black Hat SEO Still Work?
Written by Nick Stamoulis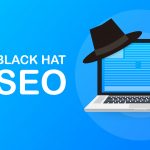 We are What Hat SEO firm, which means that we use strategies that are completely in line with Google's Webmaster Guidelines. We love helping our clients increase their web presence in a natural way. We are transparent about what we do and we don't guarantee results in any way.
Every now and then, however, clients will ask us about other SEO firms that may have reached out. They tell us that these firms guarantee results. We are always suspicious of these firms because guaranteeing results usually shows that they are using at least some black hat tactics. Not only that, but we often see websites that have used black hat tactics ranking fairly well in the returned search results.
SEO has been around for quite some time, and the strategies that work over the long term have been proven. Yet, people still implement black hat tactics and we have even witnessed that they often work, even if we don't support these practices. Who do they still work?
Understand the Different Types of SEO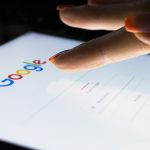 There are different schools of thought when it comes to SEO. White Hat is the type of SEO that is done completely by the rules, namely those that Google has outlined in the Webmaster Guidelines. For example, we are a White Hat SEO firm because we are diligent about Google's rules. The benefit of this type of SEO is that because Google's guidelines are followed, it could increase the long term success of the SEO campaign.
Another type of SEO is referred to as "Black Hat". In this type of SEO, proponents try to find ways to rank quickly, often ignoring Google's guidelines in favor of implementing tactics that "work". Those who do this type of SEO do often see quick rankings, but the downside is that these rankings don't tend to last since Google usually finds out and penalizing these sites. Black Hat SEO tactics that people often try things such as link cloaking, keyword stuffing, spamming tactics, and more.
Google is transparent about what it considers to be best practice for SEO. In regards to cloaking, for example, Google explicit says that we shouldn't do it. Here's a snippet from their guidelines:
Cloaking refers to the practice of presenting different content or URLs to human users and search engines. Cloaking is considered a violation of Google's Webmaster Guidelines because it provides our users with different results than they expected.
These Tactics Won't Work for Long!
While it's true that Black Hat SEO does often deliver good search results, we know from being in this industry for so long that the results will be short-lived. If we were to perform the same searches a few weeks later, chances are pretty good that the websites that were using black hat tactics would have already lost their top rankings. Since these websites use SEO strategies that are in violation of Google's guidelines, the results don't seem to last.
So does Black Hat SEO work? Yes, it does. However, the results don't last. Since Google is the search engine driving the majority of internet searches, it is considered to be best practice to follow their rules. Those that do will be rewarded with long term SEO success. Those that don't will inevitably find that their success is fleeting.
Originally, the terms "White Hat" and "Black Hat" could be found in theater and silent film. The individual wearing the white hat was looked at as the hero and the person wearing the black hat was considered to be the villain. The terms were borrowed and are now used to describe two opposing types of SEO.
Categorized in: SEO
LIKE AND SHARE THIS ARTICLE:
READ OTHER DIGITAL MARKETING RELATED ARTICLES FROM THE BRICK MARKETING BLOG: