How Your Content Positions You As an Authority
Written by Nick Stamoulis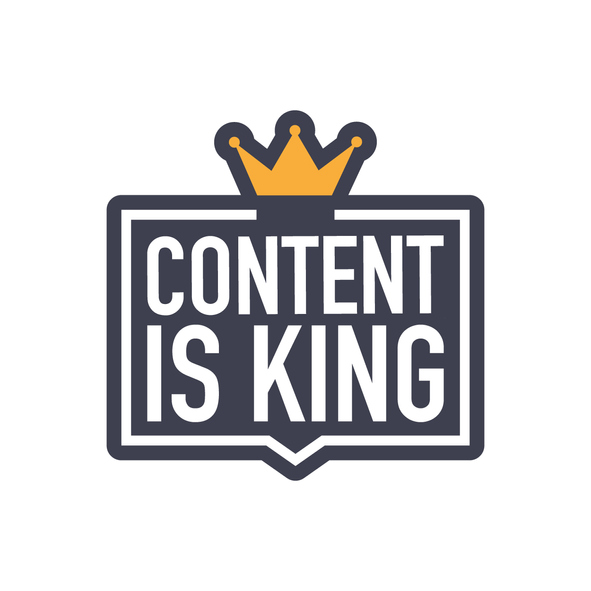 As a blogger, website owner or marketer, you're responsible for crafting content representing your brand and your readers' beliefs. To do this, you need to know where your readers are coming from and how they understand your topics. To do this, you need to gather data. Data is powerful evidence to help you make decisions that will benefit your readers. The type of your content determines your position in the search results. Here are ways how your content positions you as an authority.
1. Post High-Quality Content.
Google wants to rank websites with original content higher than those using copied or spun articles. So, be sure that everything you promote offers valuable advice, quality information, and engaging material. If it's not, then other article spinners may function better. Look for sites/blogs that produce healthy amounts of unique and meaningful content. This means having over 500 words per post along with images, videos and calls-to-action. High-quality content means having a writing style that isn't too promotional or isn't written in the third person.
What's the best way to get more search traffic? We all want to generate high-quality leads for our business, but most people don't know how to attract new web visitors through SEO. Simple explanations like "try these keywords" aren't going to cut it anymore because Google has become so smart at spotting keyword stuffing. Using internet forums and question answering sites can be effective tools as well. But ultimately, if you want to rank highly in search engines, you'll have to learn how to market yourself online, including becoming an expert author or blogger.
2. Build Backlinks with Quality Content.
Your backlinks should pass SEO audits – there are various free and paid options available. For example, Ahrefs offers a great backlink analysis tool where you can check the strengths and weaknesses of any link profile. Once you identify weak links, you can improve them using content upgrades to increase their power and strength. Make sure you always work towards building deeper, stronger ties which require creating more value first.
Building backlinks also depends on your niche and industry. It makes sense to focus on linking out to relevant blogs when promoting fashion products rather than marketing weight loss supplements. A good rule of thumb is to find blogs related to your product or service and see whether they would be interested in adding a reference link back to your website.
3. Optimize for Voice Search.
A few years ago, the voice search revolution began when people started talking differently during searches instead of typing queries into a keyboard. At that time, the concept of listening was still considered to be quite primitive. However, today, we are already familiar with voice recognition thanks to Siri, Alexa, etc. These are examples of this technology. Optimization of voice search enables you to position yourself as the authority by providing answers quickly and accurately. In addition, it helps you to gain trust from customers and improve customer satisfaction.
4. Use Social Media Marketing Tools.
Social media is one of the easiest ways to spread the word about your brand, blog, or website. Most social media channels include reblogging posts, sharing pages, liking comments, commenting on others' posts or photos, sending private messages to followers, subscribing to feeds of interest, following popular users, liking photos, and much more. The tools below will help you organize and monitor your social media activities.
Social media marketing tools such as Hootsuite and Buffer are excellent for scheduling posts across multiple platforms. The same platform can make it easy to post regularly without overthinking things if you're running a blog. These tools can also track analytics for you, including clicks on blog posts, mentions of your company name, shares of your images or videos, and other metrics. They also offer a lot of different templates for your posts, and you can customize each template as needed.
5. Set Up Regular Blog Updates.
Publishing regular updates help establish your presence and credibility online. People enjoy reading about what's happening in other industries, which can lead to positive conversations around your particular area. Publishing regularly means you can stay in front of potential customers and prospects, keep the conversation going with existing clients, showcase new offerings, grow relationships by responding to inquiries, and attract influencers who might share your business model or message in their posts.
6. Leverage Analytics.
Analytics are crucial to know how well your efforts are paying off. Google Analytics lets you analyze traffic sources to your site, learn how visitors move around your site and get quick reports on conversions. All these data points will give you better insight into your efforts, allowing you to scale up the most successful campaigns. This way, you'll have a comprehensive view of your audience's behavior and can decide if changes need to be made.
The six steps above will assist you in setting up a content strategy. While there are many things to consider when creating a content strategy, once you've figured out what works best for your brand, then you'll know exactly where to go next. To sum it all up, remember: When optimizing your content through SEO, user experience, and other strategies, always think about the overall journey of your target audience. Once they realize they want to buy something, your product must offer them convenience – meaning everything should work seamlessly from start to finish.
Categorized in: Content Marketing
LIKE AND SHARE THIS ARTICLE:
READ OTHER DIGITAL MARKETING RELATED ARTICLES FROM THE BRICK MARKETING BLOG: