Write Content with an SEO Mindset
Written by Nick Stamoulis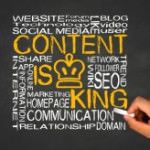 One of the most important components of a web marketing campaign today is to have a content marketing strategy in place. However, not just any content will due. To make the most out of content efforts and ensure that content not only provides website visitors with the information they need, but also attracts the search engine spiders and delivers organic traffic to the website, it must be created with an SEO mindset. Here are 5 things that must be done in order for content to improve SEO efforts:
Content and SEO teams must work together
In many smaller organizations, the content and SEO team are one and the same so this isn't a problem. But larger organizations often have content writers and SEO specialists that work separately when they need to be working together for maximum impact.
Conduct keyword research
While it's true that the search engines have evolved to understand the semantic meaning of a search and match relevant pages to long-tail queries, that doesn't mean that keyword research and implementation has become obsolete. Keywords are still at the foundation of an SEO campaign and an SEO-focused content campaign. Content is going to generate organic traffic if targeted keywords are found in the title, tags, and body content. When brainstorming topic ideas, use the Google Keyword Planner tool to see how people are searching for a topic and target keywords that hit the "sweet spot": keywords that aren't too competitive but still generate clicks and traffic.
Review existing keyword data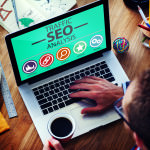 Content doesn't always need to target brand new keywords, sometimes it makes sense to build upon the keyword implementation that has already been done. Look at keyword data in Google Search Console and AdWords (if you're running Google PPC ads) to see what keywords are performing well and generating both traffic and conversions. Build content around these keywords to further strengthen your site's relevance.
Produce robust content
There's a place in an SEO content campaign for content of all types, but the focus should primarily be on robust, text content such as long-form blog posts. Thin content of a few hundred words or less will hardly provide much value and this is something that the search engines take note of.
Measure content performance
Don't think that once you hit "publish" it means that the work is over. Once a piece of content goes live it should be shared and promoted and then its success should be monitored over time. Look for trends to determine which content topics are getting the most attention (clicks, time on page, conversions) and continue to refine your SEO content campaign by focusing on the highest performing keywords.
Content plays an important role in SEO, but only if it's created with an SEO mindset. Content that isn't properly optimized is missing the big picture and will have a limited impact on driving traffic to the site.
Categorized in: Content Marketing
LIKE AND SHARE THIS ARTICLE:
READ OTHER DIGITAL MARKETING RELATED ARTICLES FROM THE BRICK MARKETING BLOG: