Understand the Basics of Digital Marketing
Written by Nick Stamoulis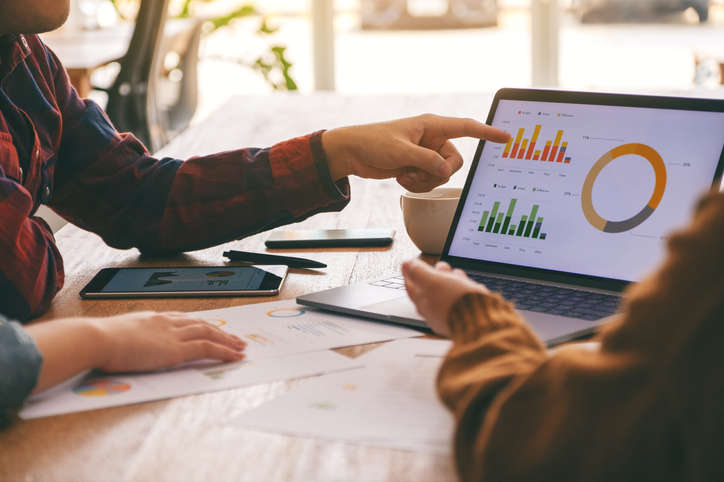 With technological advancement, the world has experienced a shift in how marketing is carried out. The internet provided alternative ways to market products and services, commonly known as online marketing or digital marketing.
Digital marketing represents any mode of marketing carried out via the internet. It includes and is not limited to websites, search engine optimization, applications, influencer marketing, social media marketing, email marketing, pay-per-click, and content marketing, to name a few.
Websites
It has become necessary for all entities to have a website, which is regarded as your online office. Websites are regarded as extensions to any entity. However, most companies use their websites as a depositary of information without understanding that this is an effective marketing tool.
With over 90% of Americans accessing the internet via mobile devices, websites should be accessible on various gadgets. The sites should be user-friendly, have a clear call for action, be responsive, and be interactive.
SEO
Search engine optimization improves the business ranking on the various search engines based on keywords. It is one of the most effective digital marketing concepts as it ensures an entity's visibility to an interested party searching for a specific product or service. SEO directs potential customers to one's website for further engagement. Optimization becomes vital with 93% of online experience initiated by a search engine.
Social Media Marketing
This mode of marketing leverages social media platforms to reach one's consumer base. In 2021, social media had approximately 4.48 million users. Facebook had 2.9 billion users monthly in the same period, YouTube had 2.3 billion, and WhatsApp had 2 billion.
Social media marketing is very effective. In America, it is noted that 79% use social media. With proper networking and influencing, this can represent a reach customer base. Unfortunately, this platform is misunderstood as many think it only involves posting content. Features like paid ads and campaigns assist in increasing the audience base beyond the company's followers.
Companies need to consider actively engaging with their audience via social platforms to ensure a high customer conversation rate.
Email Marketing
Though is email marketing has been around for some time, it's very effective. Research reveals that 82% of businesses use email as a marketing tool. Email marketing is preferred due to its high return on investment, which stands at an average of $38 for every $1 spent.
Content Marketing
Content marketing involves producing relevant literature for a targeted market. It can be in articles or videos delivered in newsletters, podcasts, or blogs. Producing quality material is key to increasing traffic and brand awareness.
Pay-Per-Click
As it is commonly known, PPC provides that one only pays for the clicks achieved. This strategy drives traffic as the paid advert is strategically located within the specific site. Some of the PPC include Google Ads, Facebook ads, and Linked In.
Some of the Benefits
Unlike the traditional modes of marketing, digital marketing allows for the tracking of the marketing initiative. With web analytics tools like Google Analytics companies can measure, analyze and report on the data collected to improve their messaging. Such analysis assists in understanding consumer behavior.
Digital marketing also enables targeted marketing. With this, companies can market effectively to their niche. As such, this guarantees a high return on investment. Features like geo-fencing enable a company to target customers within a geographical location. Unlike above-the-line marketing, one would place advertisements to the masses with no particular target audience.
With customers consuming information on the go, digital marketing makes information readily available to potential customers. Digital marketing has a low barrier to entry where else it offers global exposure to one's brand.
Through online platforms, digital marketing can deliver more customer interaction with real-time feedback.
In this digital era, the decision to buy begins online. Research shows that 97% of consumers visit the internet to search for their preferred service or product. As of January 2022, reports show that over 307 million Americans are actively using the internet. Hence, businesses need to consider advertising their products and service digitally.
As we move into the future, digital marketing will become a more dominant and preferred means of marketing due to its efficiency. With the internet of things IoT, advertisements will become more targeted as we see an increase in online customer behavior analysis.
Categorized in: Digital Marketing
LIKE AND SHARE THIS ARTICLE:
READ OTHER DIGITAL MARKETING RELATED ARTICLES FROM THE BRICK MARKETING BLOG: