Brand Identity and Digital Marketing Work Together
Written by Nick Stamoulis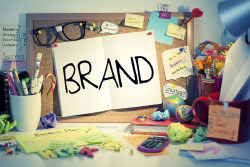 There are many components to digital marketing, and they all work together to help you reach your goals. Most of us know about the major players, such as content, social media, and search engine optimization. However, there is an intangible part of digital marketing that we don't talk about as much, but it provides the foundation of everything that you do online.
Establishing your brand identity not only provides the foundation for your digital marketing, but your digital marketing efforts can actually help further solidify your brand.
Are you wondering how you can boost the success of your digital marketing? You might want to take a step back and make sure that you have established a solid brand identity. Here's more information about this:
Get to Know Your Target Audience
Your target audience will gravitate towards your company if your brand identity is sound. Good target audience research will help you to create a brand that will resonate with them. Generally, you should know your audience's age group, location, taste, and maybe values they uphold. It is even easier if you have a personal experience with your target audience, for it will help set your goals faster. Simply think about what it is you are trying to accomplish, work out what your ideal target audience looks like, and then make sure your brand is well-designed to attract them.
Design the Look and Feel of Your Brand
After you do your initial research about your target market, you will want to design the look and feel of your brand. This includes your brand colors, your logo, and the appearance of your website. Each of these elements will be prominent in your digital marketing strategy, so it is important to take a step back to make sure you get this right. Your logo, for example, will be present on your social media profiles, and also be present on your website. When people see your logo, your website, or anything else associated with your brand, they should immediate know it is part of your company.
Your Brand and Digital Marketing Work Together
The end result is that both your brand and your digital marketing end up working together to establish a solid brand presence. Sure, you need to have great social media posts, well-written content, and an overall message that your target audience will respond well too. However, without a solid brand identity, your regular digital marketing activities will only get you so far. The ideal situation is that you will be able to work your digital marketing program while also establishing a solid brand. The combination of the two will make or break the success of your business.
How do you know if you need to think about your brand a little more? Well, it is important to understand that digital marketing is very effective, but it doesn't work as well by itself. You also need to establish a solid brand.
Categorized in: Digital Marketing
LIKE AND SHARE THIS ARTICLE:
READ OTHER DIGITAL MARKETING RELATED ARTICLES FROM THE BRICK MARKETING BLOG: