Reasons to Stop Obsessing Over This SEO Metric
Written by Nick Stamoulis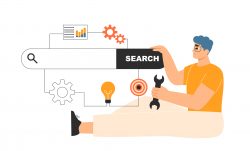 Reporting is an important part of an SEO campaign because doing so on a regular basis essentially tells you how the campaign is performing and what tweaks need to be made to improve it.
There are many SEO metrics to review and report on, but for whatever reason we find that the one that some website owners become obsessed with is rank. They get it in their heads that they need to be ranking within a specific range for a set of keywords, and if they aren't, they worry that the campaign isn't working.
While rank is certainly an SEO metric to review and report on, it's not the "be all, end all" SEO metric. That's because it's not the most accurate way to gauge SEO campaign success. Here are 3 reasons why it's time to stop obsessing over website rank:
Rank Fluctuates
As a website owner, you have complete control over your own website and the SEO activities that you conduct. You can do everything right: properly optimize your website, ensure that it's user-friendly, publish great content on a regular basis, pursue white hat link building opportunities, and promote your brand and content in social media. Yes, the search engines should reward these activities.
But there's more to it than that and everything else is beyond your control, including what your online competitors are doing and any changes that are made to the search engine algorithms. Because web content is changing every second of every day, rank is very rarely permanent.
Rank Doesn't Necessarily Increase Your Business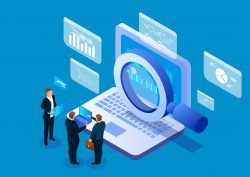 Yes, a prominent rank for a keyword should correlate with more clicks and sales, but that's not always the case. It depends on what the search term is and whether or not it's matching the intent of the searcher. Maybe you rank in the top five for what seems like an important keyword, but the search volume for it is low or it's not a transactional keyword that's going to drive sales. It might be nice to say that you're ranking prominently, but is it helping the bottom line?
In other words, page rank doesn't tell the whole story. Just because your keywords are showing up in organic searches, t hat doesn't mean you will see an uptick in traffic, leads, or sales. The keywords need to connect your website with the right audience. Rank for the sake of it won't benefit your business.
Searches Are Highly Personalized
Two people who search for the same exact term in the same search engine might see a different set of results. Search is personalized based on previous search history, location, and device they are searching on. The search engines strive to provide the best possible results to each person based on their unique behavior.
As you can see, SEO is about so much more than rank. Of course, that doesn't mean rank doesn't matter at all. We'd be silly to say that. That's why it's still reviewed and reported on, but it's just in a website owner's best interest to not become obsessed with it. If they do, they're only setting themselves up to become frustrated.
Categorized in: SEO
LIKE AND SHARE THIS ARTICLE:
READ OTHER DIGITAL MARKETING RELATED ARTICLES FROM THE BRICK MARKETING BLOG: