SEO Reasons to Have a Business Blog
Written by Nick Stamoulis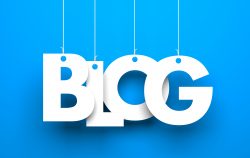 There are many benefits of operating a business blog and updating it with quality content on a regular basis. Writing, publishing, and sharing blog post content is a great way to share expertise and insights about the industry in addition to sharing company updates and news. Over time, a blog can become a sort of community and can help a business establish and maintain relationships with target audience members and other stakeholders.
These benefits should be enough to convince a business to operate a blog, but from our perspective what's equally as important are the SEO reasons to have a business blog:
Target Additional Keywords
Every single page of content that's on a website is another opportunity to rank for targeted keywords, and that includes blog posts. If you have an SEO-focused blogging strategy, you'll be naturally targeting keywords that target audience members are searching for. More specifically, blog posts provide a great opportunity to target long-tail keywords or conversational keywords, like questions.
Spend some time brainstorming questions that people are searching for (whether they're typing in the question or using voice search). Every question can essentially be the title of the blog post and then the purpose of the post is to answer that question. If your content is great and you answer the question well, you can rank for that question and drive traffic to your blog and website.
Earn Inbound Links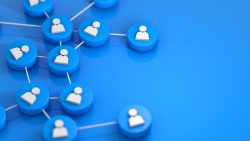 Along with having great, optimized content, the number of inbound links pointing to a website is also a top search engine ranking factor. Link building has shifted to "link earning" or naturally earning inbound links by creating great content that other website owners will want to link to. If you take the time to write great content that includes some new research or information or a different way of showcasing data (such as an infographic), it's a great way to be cited as an online resource and earn an inbound link from relevant sources across the web.
Freshen the Content
The search engines like to see (and favor) websites that are regularly updated. It proves that there's someone on the other end and it's not one of the many websites out there that has essentially been abandoned by its owners. Every new blog post that's added to the website updates the website and is a reason for the search spiders to come back and crawl and index it again.
The marketing reasons alone (create a community, become a trusted resource) should be enough incentive to operate a business blog and keep it current. But if you want to increase organic search engine traffic to your website over time, blogging is critical. An evergreen blog post can continue to drive target audience members to a website for many years.
Categorized in: Content Marketing
LIKE AND SHARE THIS ARTICLE:
READ OTHER DIGITAL MARKETING RELATED ARTICLES FROM THE BRICK MARKETING BLOG: