Can PPC Affect Organic Search Results?
Written by Nick Stamoulis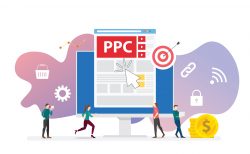 When someone makes a query in the search engines, they except to see certain results. Ultimately, they want to find the websites that will best serve their needs and answer their question. It used to be that people would favor organic listings over the paid ones, but this isn't necessarily the case. The individual's primary motivation is to find the site that has the information they desire. People will click a paid link if they think it will give them the information they need.
Often, organic and paid search results are looked at as two separate things. However, the two are actually interrelated. Both have the ultimate goal of being served to the searcher as a possibility for their click. Given that they are related, could paid search (PPC) impact organic search results? We have observed that this is the case. Here's more information:
What Google Says About PPC and Ranking
On more than one occasion, we have observed that as soon as a PPC campaign is launched, organic rankings begin to improve. Is this a coincidence or could PPC have a direct impact on the listings? Google has said that, "no one can pay for a better ranking" in the search engines, and this implies that PPC will not have direct impact on rankings. This means that PPC most likely isn't a direct ranking factor in Google's algorithm. Although Google is rather mysterious about what their ranking factors actually are, the fact that they have publicly said that better rankings can't be bought indicates that PPC is off the table as an official ranking factor.
PPC Can Indirectly Impact Rankings
If you want to give your SEO a boost, however, PPC shouldn't be off the table. We have observed that it does indirectly give organic rankings a boost. Why could this be the case? Here are some possibilities as to why this could be the case:
People often need multiple exposures to a brand in order to encourage the click. If someone sees a PPC ad, they are more likely to click the organic listing.
PPC ads could also bring in more traffic, which could also give organic rankings a boost. In this case, it doesn't necessarily matter where the traffic is coming from. Google sees an uptick in activity to the site and often starts boosting rankings.
Paid links could lead to an uptick in backlinks, mentions, etc, which could increase organic listings.
Given this, you might be tempted to run a PPC campaign as a way to boost your business. However, there are variety of factors that will help you decide if PPC is the right move for your business. We recommend PPC to clients under a variety of circumstances and this is highly personal depending on the client's industry, their goals, their sales cycle, cost per click, and more. Although we have observed that it can benefit the business in multiple was, we understand that this isn't the right fit for everyone.
Categorized in: Digital Marketing
LIKE AND SHARE THIS ARTICLE:
READ OTHER DIGITAL MARKETING RELATED ARTICLES FROM THE BRICK MARKETING BLOG: