How to Effectively Use Email Auto Responders
Written by Nick Stamoulis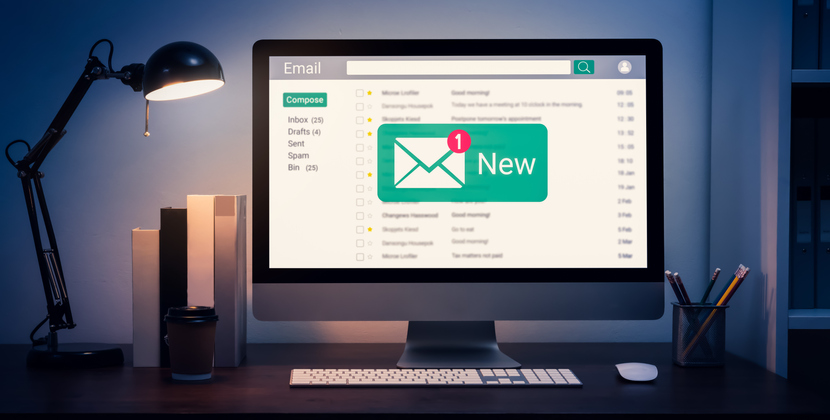 Think of autoresponders or email automation systems as your last line of defense for dropping the ball on a customer's questions. Email autoresponders automatically create and send responses to email inquiries that have been programmed by product managers, customer support representatives, or admins at a company. Autoresponders are incredibly helpful for businesses looking to increase sales or decrease churn rates through exceptional customer service. Here are a few ways to use email autoresponders effectively:
Use it for upsell/cross-sell.
Using an autoresponder is a great way to upsell your offline products. You can specify when you'll be away from the office and at which times you'll be available for sale inquiries. You can even directly link the email to your product page so that people interested in buying can easily do so. For example, a photography business will be out of town taking photos, post a message stating, "You are highly appreciated as a customer," and link that message to your photography services page.
To remind clients of opportunities.
Similarly, if you have a mobile app and are away on a trip, it's nice to let people know that you appreciated their time using it. You can also use this time to remind them of other opportunities: offer them in-app upgrades, bonuses, or gift cards. Just don't annoy your users or customers! It's better to have them remember you fondly by giving them something than annoying them.
For thanking customers.
When you're out of the office, take some time to acknowledge your customers. Remind them that you appreciate their business and inquire about some recent purchases or interests if you have the time and resources. You can also send a general message through your autoresponder thanking them for using your service.
Use it to send out company announcements.
You can use autoresponders as a way to announce events, new products, or other news. If you're an event management company, you can send out an email every day to inform your clients of the events that are coming up and make sure they don't miss anything. And if you're a team of consultants, send out an email to let everyone know about the latest client engagement.
Use it to invite people to your event.
You can use autoresponders to invite attendees to your events if you're an event organizer. If you're a photographer or caterer, there are all sorts of ways you can notify people about the next big party. You can send out an email stating that this month's event will be on such and such a date. This is an excellent way for clients and competitors to find out about upcoming events without following up with them directly.
Use it to get feedback from customers.
If your customer service is good, you could use this to collect feedback from clients. You can send out an email that asks them what they think of your service and how you can improve even more. Send out this email at the end of each day or week. You can also take the time to thank them for their business, something they've purchased, and then ask them questions about their preferences and lifestyle.
To notify subscribers of special giveaways.
If you're regularly sending out a newsletter, you can use an autoresponder email to let people know about giveaways and contests. You can also use it to let people know about new products and services and notify them when your company is going to be in the area. Take the time to make the emails fun but also informative.
Sell to your audience or for lead generation.
When specified as unavailable, you can use that time to sell your product directly through email. It's a great way to reach people who might not usually engage with your content but that you would like to retain as a customer or client. You can also use it to gather consumer data by giving them an incentive in exchange for their contact information.
Use it to introduce new products or services.
Depending on your business, you can consistently offer new things to your customers. For example, if you run a nursery and the weather is getting warmer, you can announce through an auto responder email that a specific type of plant or tree will be available for purchase soon. You can use the autoresponder to get people interested in attending your upcoming events if you're an event planner. If you're a photographer, you can use it to let people know about new photo packages and when they will be available. Let people know about the new things that you'll offer in the future so that they'll feel a sense of urgency in making the purchase.
Sales and deadline reminders
You can use an autoresponder message to remind them of a deadline, whether a customer, client or potential client. Depending on what you're offering and the time of year, you can set up a reminder that would be sent in your absence. This is effective for both inbound and outbound leads in customer retention.
There are several ways of using the power of autoresponders to benefit your business. Take a look at your goals and see if an email autoresponder can help you achieve them. You will likely be surprised by how much impact it can have on your business and customers' experiences.
When using autoresponders, it is essential to remember to make the email as engaging as possible. It should be clear what the purpose of the email is and direct them to where they can purchase or register for your services. When it comes to building a relationship with clients and customers, nothing beats a good old-fashioned email.
Categorized in: Email Marketing
LIKE AND SHARE THIS ARTICLE:
READ OTHER DIGITAL MARKETING RELATED ARTICLES FROM THE BRICK MARKETING BLOG: