Do Internal Content Links Make Sense for Your Brand?
Written by Nick Stamoulis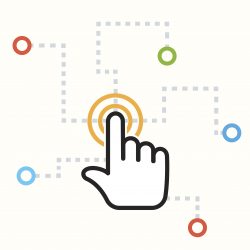 When you have a website, it make sense that you want to create opportunities for people to stay on it for a longer time. In other word, people need to be given opportunities to discover the content on your website in a natural way. Sure, you will certainly have a navigational bar in order to help people find your content. However, you may find that this isn't quite enough. At this point, you may be wondering if internally linking to your pages from within your content is another thing that you can try.
The truth is, it really depends on a variety of factors, and it definitely depends n the brand. Here's a look at some things you should consider if you are thinking of creating internal links on your website beyond your navigational menu:
Linking Should Be Natural
When linking to your pages from within the content, it needs to be natural and not forced. If it feels forced, it can do more harm than good! For example, if you have published a piece of content on your blog about one of your products, it makes sense to link from that article to the product page. Another example is if you write a case study about a particular client on your blog, and then you can link to the page to the product or service that they used from within the content.
If you are wondering if you should create internal links, you should reflect on whether or not it reads naturally from within the content or if the presence of the link will annoy your users. There are many instances where creating internal links makes sense, you just need to be aware that not every interlinking opportunity will be a good one.
Interlinking Depends on the Brand
Another factor to consider is that internal linking strategies depend on the brand. Are you a brand that doesn't have a lot of content published? Do other industry websites stay away from interlinking? The answers to questions like these could be a factor in helping determine if this strategy will have a positive impact on your own brand. We have found that B2c brands do especially well with interlinking campaigns.
For example, for an eCommerce company that has a large catalog of goods, interlinking to products from within helpful blog posts can be an asset. The same is true for B2C content like recipes, where you may have an opportunity to create internal links based on other pieces of content on the site, such as other recipes or even descriptive articles about some of the ingredients. Even with B2C companies, however, you want to make sure that you don't overdo it. Only create these internal links if it enhances, not harms, the usability of your site.
When it comes to deciding if you should create internal links, your main concern should be making sure the links are natural and enhance the usability of your website.
Categorized in: Content Marketing
LIKE AND SHARE THIS ARTICLE:
READ OTHER DIGITAL MARKETING RELATED ARTICLES FROM THE BRICK MARKETING BLOG: