Why Businesses Need To Invest In Digital Marketing
Written by Nick Stamoulis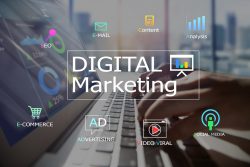 Most of us know that digital marketing is important. We understand that the old ways of marketing offline are no longer as effective as they used to be. We know that we should have a solid presence online, no matter if the older ways of marketing, such as word of mouth, still generate a considerable amount of business. If businesses aren't taking advantage of what digital marketing has to offer, they are really selling themselves short.
Knowing that it's important is one thing, but really understanding the value of it is quite another. There is a lot that a business can gain using digital marketing. Here's a look at some of the main reasons why businesses should take digital marketing seriously:
Even If Your Business Is Local, Your Customers Are Online
These days, most people are online and they use the Internet to find answers to their problems. Your business could provide an answer to whichever problems they may face, but you need to be online in an effective way in order for them to find you.
Whether they need a software program to solve a problem, need to hire a plumber, or are looking for answers to a difficult situation, the Internet provides you with a platform to find those who will most need your products or services. If your business provides valuable content covering the needs of your audience, they will find your business through the search engines, social media, and more.
Match Your Business With the Right People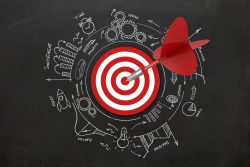 Another benefit of bringing your business online is that it allows you to carefully target the right people who will be interested in what your business has to offer. Through content marketing, social media marketing, advertising campaigns, and more, you have the ability to showcase what you have to offer to specifically designated audience segments. It all starts with the way you set up your campaigns. Although the strategies for digital marketing are always the same, you can make adjustments and tweaks in order to attract all the right people.
Digital Content Can Help Pair Your With Your Target Audience
Content should be looked at as the backbone of businesses that are online. For example, if you have an appliance repair company, people might start by searching for keywords that will help them figure out what's wrong. From there, they will collect names of people who could come make the repair. If you have content that will help them diagnose the problem and also show them that you could do the repair, chances are pretty good that they would hire you. Content needs to be written in a way that will attract your audience. This is a great way to target the right people.
Gives You the Ability to Scale Your Business
With digital marketing tactics, you don't need to do everything at once. In fact, businesses could benefit from simplicity and then scale up as the need arises. For example, it makes sense to spend a lot of time in the beginning of your digital marketing efforts to create great content. This content can then be used to attract people via social media, and it can even be boosted through advertising. It is also content that gives you material for an email newsletter. You don't need to do everything at once, but you can certainly scale your marketing efforts as the business grows and changes. Digital marketing gives you the platform you might need in order to grow your business.
It's true that businesses should nurture their digital marketing campaigns. No matter what the business is, there are benefits to marketing it online.
Categorized in: Digital Marketing
LIKE AND SHARE THIS ARTICLE:
READ OTHER DIGITAL MARKETING RELATED ARTICLES FROM THE BRICK MARKETING BLOG: