4 Key Components of SEO
Written by Nick Stamoulis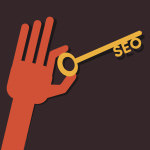 If you are relatively new to the world of SEO, it can seem a bit complicated. After all, nobody can tell you for sure what every single Google ranking signal is or how much each signal is weighted in the overall search algorithm. So, what are we chasing then? Well, the key to a solid SEO campaign is to NOT overcomplicate matters. When it comes down to it, SEO is comprised of 4 key components:
Technical
We see this part of SEO overlooked so often, when it's really quite important. If your website isn't functioning properly from a technical standpoint, it isn't going to rank well. One of the first things to do as you embark on an SEO journey is to sign up for a Google Search Console account, which is free. This is where Google will take a look at your website from a technical standpoint and alert you if anything is amiss (pages can't be crawled, pages are returning errors, pages aren't mobile friendly, pages have slow load times, etc.) You'll also get notifications in Google Search Console if Google has found malicious content due to a hack or if you've been given a manual search penalty. Essentially, GSC is a crucial tool for SEO.
On-page (On-site)
Whereas technical SEO is all about the back-end of the website, on-page or on-site SEO is about making changes to the website that visitors see. It begins with keyword research and then naturally incorporating targeted keywords into on-page content including titles, meta descriptions, content on the page, and URL structure in a natural way. It's also about providing a good overall user experience, such as good navigation and utilizing calls to action to encourage website visitors to take next steps towards conversion.
Content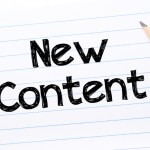 Content refers not only to existing content that's optimized during the initial on-site optimization process, but to the ongoing content marketing, publishing, and promotion that needs to be done as part of an SEO program. Every new page of content to a website is an additional opportunity to rank in the search engines and earn links that point back to the website. Of course, that's only true if the content is actually valuable and worth reading. SEO content should be informed by the keyword strategy, but the goal is to establish yourself as an industry expert and earn trust.
Link Building (Off-site)
Link building is the off-site component of SEO. It's about looking for other relevant websites in your niche for link opportunities (directory listings, guest posting opportunities, sponsorships, etc.). Inbound links pointing to your website from another trusted website remain one of the top SEO ranking signals.
By focusing on these 4 things, you'll be able to create a solid SEO campaign. Of course, the size of your website is going to play a role in things. Sure, there's more work to be done for a website with thousands of pages compared to a website with only a handful of pages. However, at a very high-level, the components of SEO are the same.
Categorized in: SEO
LIKE AND SHARE THIS ARTICLE:
READ OTHER DIGITAL MARKETING RELATED ARTICLES FROM THE BRICK MARKETING BLOG: