READ THE LATEST DIGITAL MARKETING ARTICLES: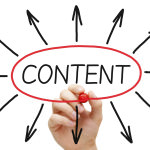 Written by Nick Stamoulis

Content marketing has been a big part of SEO  as a whole for a long time now, and it has certainly evolved over the years. Many of the perceptions that you may have about creating content for SEO may not be accurate any longer. However, we can't deny that it is still important. However, no matte...