What Are the Different Types of Influencer Marketing?
Written by Nick Stamoulis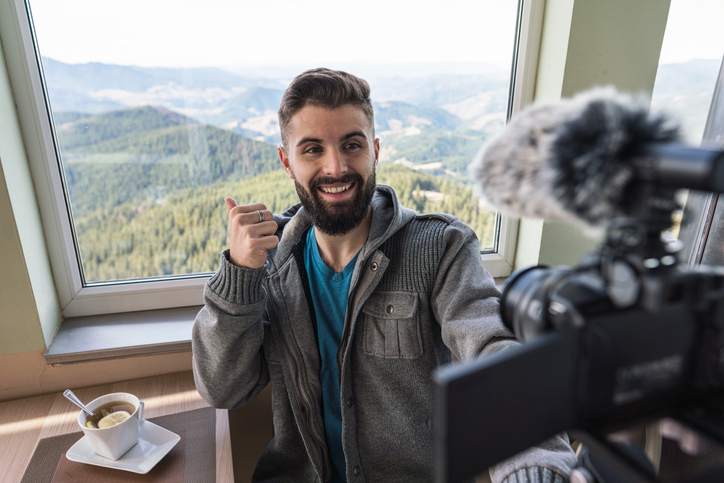 There are many different ways to market a product or service nowadays. One of the most popular forms of marketing is called "influencer marketing." This type of marketing involves partnering with influential people (called "influencers") to promote a product or service. Influencers have large social media followings and lots of credibility within their field. Organizations use influencer marketing to build awareness for a new product, increase sales, or shape public perception.
Types of Influencers
The right choice of influencer(s) is critical in reaching a target audience and attaining organizational goals. With a plethora of influencers to choose from, the following guide will help you make the correct selection.
1. Celebrity Influencers
Celebrities are well-known figures in their field, famous for their looks, style, skills, personality, and public profile. Their influence is based on their reputation and name recognition rather than their following or engagement rate. A celebrity's endorsement of a product or service can generate a great deal of positive attention for a brand, especially if the celebrity is well-liked.
Working with celebrities can be a complex endeavor. In many cases, the celebrity influencers are not aware of the products they are promoting or the intended audience of their posts. Generally, they tend to be more popular with younger consumers, who are interested in everything they do rather than what a brand offers. Brands need to find a celebrity who is a good fit for the brand and its objectives.
2. Bloggers and Vloggers
Bloggers are individuals who create and publish content regularly about various topics. Because bloggers often generate a lot of content, it is easy to build an extensive network of loyal followers. Many brands capitalize on these followings to expand their reach without investing heavily in traditional marketing channels.
Vloggers work similarly to bloggers, only that their content is in the form of videos. Typically, they use Youtube and Vimeo to publish their content. Their content includes traveling experiences, storytelling, house tours, lifestyle, and fashion. The power of audio has since seen many vloggers incorporate podcasts as an additional way to reach their audiences.
3. Nano Influencers
Nano influencers have a following of 10,000 or fewer followers on Twitter or Instagram. They tend to be more dedicated to working with smaller brands, as they do not have the corporate sponsorship opportunities that more prominent brands may offer. They are ideal for influencer marketing campaigns, as they can generate a large amount of awareness for a brand.
Nano influencers produce high-quality original content that provides value to their audience. They are perfect candidates for influencer marketing campaigns, as their fans are typically very passionate about the brands they support.
4. Macro-influencers
Macro-influencers are individuals with large followings on social media but relatively little interaction with their followers. Unlike nano influencers, who are passionate about their partnering brands, macro-influencers are likely to be less interested in working with your brand. However, they can still bring a lot of value to the influencer marketing process. They often have large audiences that can significantly impact the number of followers a brand can reach.
Macro-influencers can generate a large amount of interest for a brand and are popular with established corporates. It is arguably the highest form of influencer marketing as it drives the most considerable engagement on product postings.
5. Activists
Activists have large social media followings due to their stand on a specific issue. They are often passionate about a problem, which shows in their content on social media.
Working with activists can be a great way to reach a specific audience that would otherwise be inaccessible through traditional marketing channels. However, brands must recognize their radical nature and carefully consider the resonance of their products with the message the activist champion. These individuals are ideal for working with organizations that require donations for causes they support.
6. Journalists
Journalists are individuals who frequently write about a variety of topics. They build large followings by providing quality content. Unlike traditional bloggers, who develop their followings mainly through organic growth, brands and agencies often hire journalists to create awareness about a particular product or service. Their coverage is generally unbiased and objective, and their large followings make them a valuable asset to any influencer marketing campaign.
Working with journalists can be a big commitment, as they typically have demanding work schedules. It is essential to find the right journalist partner who has the right balance of skills, availability, and interest in working with your brand.
The sheer variety of influencers to choose from can be confusing for marketers. However, it is essential to select someone whose image aligns with your brand and niche. Partnerships with relevant influencers will help your campaigns resonate with their followers and generate more sales.
Categorized in: Digital Marketing
LIKE AND SHARE THIS ARTICLE:
READ OTHER DIGITAL MARKETING RELATED ARTICLES FROM THE BRICK MARKETING BLOG: