In Addition to SEO, What Can I Be Doing?
Written by Nick Stamoulis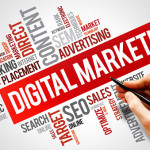 A common question we often hear from SEO clients is, "what else can I be doing to get more traffic to my website?" Since SEO is a long-term strategy (slow and steady wins the race), if a client has the budget, we often recommend executing additional online marketing efforts to coincide with the SEO campaign.
As the site slowly builds search engine trust and an increase in organic traffic, these other tactics can result in additional traffic in the interim. Here are 4 things we recommend:
Paid search advertising
If a client is looking to get on page one of the search results for a competitive keyword, paid search advertising is the way to go. Of course, a strategic campaign and adequate budget is required to do so. A paid search listing doesn't come cheap and it's even more competitive now that Google has eliminated the ads that appear on the right side of the screen on desktop computers (ads now only appear at the top). Since Google is the #1 search engine it makes sense to spend your dollars here, but don't discount Bing and Yahoo!. Running a paid search campaign on Bing and Yahoo! can achieve targeted traffic at a fraction of the cost of a Google AdWords campaign.
Display advertising
If you're generating traffic to your site but visitors aren't converting, display advertising is a way to stay top of mind. Visitors to your site will be "cookied" and shown your display banner ad across other websites that they visit. In addition to generating traffic, it's great for branding purposes.
Social advertising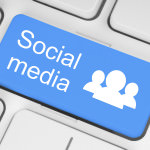 Social media sharing is an important component of an SEO campaign and social advertising gives it an extra boost. Social sharing is really only worthwhile if people are seeing posts and engaging with them. Social ads can serve multiple purposes. The goal of a social ad can be to gain followers to the page. Or, it can be to get more people to see your posts. Social advertising allows you to target a very specific audience that would be interested in the content that is shared.
Newsletter marketing
Ignore anyone who says that email marketing or newsletter marketing is dead. You're creating all of this wonderful high-quality content for SEO and social media purposes, why not share it in an email newsletter too? The key is to create an opt-in email list and use a quality email newsletter service. Never buy an email list and send your emails to people who aren't expecting them. It's a fast way to be listed as spam and get your account shut down.
While these activities don't directly enhance an SEO campaign, they certainly have an indirect impact. Any online marketing activity that builds your brand and credibility online can enhance your SEO efforts in the long run as you achieve natural inbound links. Also, since an SEO campaign takes time to build, investing in these online marketing activities can generate the traffic (and sales/leads) that you're seeking in the short-term.
Categorized in: SEO
LIKE AND SHARE THIS ARTICLE:
READ OTHER DIGITAL MARKETING RELATED ARTICLES FROM THE BRICK MARKETING BLOG: