Spend Money on Marketing But Do So Wisely
Written by Nick Stamoulis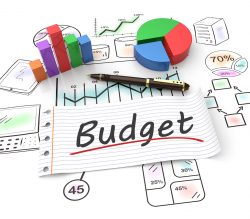 No matter what the business is the goal is always the same – to make profits and increase business. The role of marketing is to attract the customers and clients that will help your business grow. This means that if there is a website, the goal will be to increase traffic and conversions. If there are social media posts, the goal will be to increase their reach, attract people to the website, and gain new business.E
No matter what the marketing task is, the end goal will always be the same. This means that money should be spent wisely. In fact, if you spend too much too soon it could do more harm than good! Here's more information about this:
Effective Digital Marketing for Businesses
Digital marketing has similar components, and each business will likely do a combination of all the tasks. This includes:
Search engine optimization
Content marketing
Social media marketing
Social media boosting
Pay per click
Each business has an ideal marketing mix that will optimize results and since each business is different, no two marketing plans will be exactly the same. There are a variety of factors that exist that will determine the best approach. If you throw money at your marketing mix too soon, it could do more harm than good. The tendency is for businesses to believe that more is better, but this isn't necessarily the case.
Money Doesn't Guarantee Success
The truth is, a bigger marketing budget doesn't always guarantee its success. We see this all the time. Sometimes, businesses will be so eager to reach their goals that they'll throw a lot of money at their marketing without really thinking about it. It's true that a larger marketing budget can definitely increase the likelihood of success. However, it won't necessarily, especially if you are throwing money at it blindly without putting thought into the overall marketing strategy.
Find the Best Marketing Mix
When it comes to growing your business, the tendency is to start executing the marketing program prematurely. Care needs to be taken in the beginning stages to make sure that the program is nailed down and executed properly. If you run a pay per click, advertising, or social media boosting campaign too soon, it won't be as effective. In fact, it could even be a waste of money! The goal is to take a step back and create a long term strategy that includes SEO, content marketing, social media marketing, PPC, boosting, et cetera. The goal is to create the best mix for your marketing needs.
Large marketing budgets don't always increase the likelihood of success. Businesses should take a calculated approach and only spend money if it's really necessary. In fact, spending too much money could do more harm than good because it could waste valuable resources. Instead, it is important to develop a solid plan of action and only spend extra money if it will be helpful.
Categorized in: Digital Marketing
LIKE AND SHARE THIS ARTICLE:
READ OTHER DIGITAL MARKETING RELATED ARTICLES FROM THE BRICK MARKETING BLOG: