Be Careful Not to Trust the Wrong People
Written by Nick Stamoulis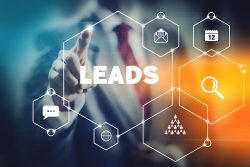 As a leader in your company, it stands to reason that you want to make the best decisions possible when it comes to marketing. You want your marketing efforts to attract the right people, and the efforts should also help convert them into paying customers. It may seem as if there is a lot of conflicting information out there, but the truth is that digital marketing isn't as difficult as it may seem. People may overcomplicate it, and some may even have the wrong idea of what to do. It is important to make sure that you trust the right people!
Sales and Marketing Are Different
One thing that a lot of people get mixed up is that sales and marketing are sort of related, but they require different approaches. Marketing is responsible for attracting the leads that sales will then convert into new business. Your digital marketing efforts need to be designed with attracting an audience who will then convert into paying customers or clients.
Every now and then, we encounter a client who has the two concepts confused. Marketing is all about attracting the right people. Once the sales team gets the names, they should have their own collateral to share with prospects, and not cut into your digital marketing strategy. If you use some of your assets for sales, you won't attract nearly as many people and your leads will go down.
Digital Marketing Needs to Focus On Attracting New Business
We once had a client who wanted to overhaul a website that was effectively generating new leads in order to cater to the sales department. He wanted an avenue of sharing more information with prospects about the products and services that the company had. We advised against this, because the website was generating tons of new leads, and he wanted to change around the content that was effectively attracting this new business.
Keep in mind that the website was already working, so why would they want to change it? His changes would have effectively changed the website into one that the sales team could use to entertain prospects. However, where would the leads come from if the website were to change? In this case, leadership trusted the wrong person. This individual had a sales background, not a marketing ones and his changes will cut the leads down considerably.
Keep Sales and Marketing Separate
Although Sales and Marketing should work together, this should never be at the expensive of changing the marketing plan. Anyone who tells you that your digital marketing assets, such as your social media accounts and your blog and website content, should cater to the sales department, is completely wrong. If sales needs materials to share with prospects, it should be done through other channels and not through the website.
You don't want to take away from the process of attracting new business through your site. If you cater to the sales department and make these changes, you will do your brand more harm than good.
Categorized in: Digital Marketing
LIKE AND SHARE THIS ARTICLE:
READ OTHER DIGITAL MARKETING RELATED ARTICLES FROM THE BRICK MARKETING BLOG: