Have Realistic Expectations for SEO Success
Written by Nick Stamoulis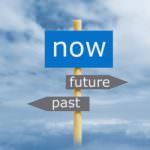 It's true that when you're involved with SEO, you need to make sure that the expectations are realistic. Part of being an SEO agency means educating our clients and making sure that they understand the rules of SEO, see the big picture of what SEO actually entails AND ensure they understand that SEO is a long-term investment.
In order to have realistic expectations with SEO, it is important to see it as a long term investments. Here is some information that will help you do that:
SEO Needs to Be Done Over a Period of Time
There was a time when small tweaks to your website would have a HUGE impact on your organic growth. With the right changes, you could catapult a website to the top of the SERPs. A lot of practices that are black hat now were perfectly legitimate then and what's more, they worked! I remember having someone in the office who spent 8 hours a day calling websites for link exchanges; that was his entire job!
But that was then and this is now. Those small tweaks, while still important, are not going to make a world of difference overnight. SEO is much more of a slow burn these days.
New Content Drives Traffic Over Time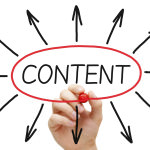 For one thing, Google doesn't work in your favor in real-time. You can publish a blog post today, for instance, and share it across all your social networks, driving a ton of quality traffic to your site. However. until Google finds your content it won't appear organically. And even once it is indexed it takes time for that content to earn its way up the SERPs. For instance, for one of our clients, over 25% of their site's traffic totals comes to the blog and over the last two years, traffic to the blog has increased by almost 300%! That's because they've been steadily producing ever green content that sits and stews in the SERPs, driving organic traffic months down the road.
SEO is Competitive
Another key thing to keep in mind is that the SEO landscape is much more competitive than it used to be. 10 years ago the Internet was a certainly a part of our daily lives, but it wasn't nearly as prevalent as it is today. Think about what your online life looked line in 2005; how does it compare to now? Mobile technology (and search) is now dominating our day-to-day life, social networking has exploded, e-commerce is worth billions and every brand you can think of has an online presence they live and die by. With more content being produced every day than you could consume in a lifetime, there are still only 10 spots on page one and 100000s of times the URLs fighting for the top spot. Not only have the rules of the game changed, there are a lot more players involved!
The most important thing to remember for the new world of SEO is that this takes time. It's like planting a garden; you have to do a lot of work now (and it's messy and tedious) and a lot of ongoing maintenance and work (that's messy and tedious) in order to reap the benefits down the road. If you plant a garden and don't water it, you won't have any produce, right? If you plant a garden and don't keep the rabbits at bay, you won't have any produce. There are a lot of moving parts you have to keep an eye on if you want that garden to grow, but no matter how hard you work you still can't speed up the seasons!
Categorized in: SEO
LIKE AND SHARE THIS ARTICLE:
READ OTHER DIGITAL MARKETING RELATED ARTICLES FROM THE BRICK MARKETING BLOG: