Make Sure Your Brand Shows Signs Of Life
Written by Nick Stamoulis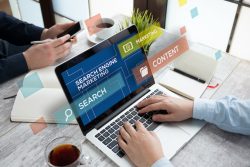 When it comes to establishing an online presence for your brand, nothing can hurt your cause more than letting your efforts stagnate. We see this a lot, where brands market their businesses aggressively online until they get busy with other activities. Before they know it, they don't do their digital marketing activities often enough, such as post new content or share posts on social media.
This could be incredibly harmful to a brand, and the way to combat it is to make sure you develop a consistent and doable digital marketing plan that will keep the brand flowing well online. Here's more information:
Stagnant Brands Don't Do Well Online
Audiences engage with brands that are constantly showing signs of life. A social media user may find one of your blog posts on Linkedin, for example. Let's say the user clicks on the article and really enjoys it. At this stage, he may not take additional action to stay in touch with your brand just yet. He might not be ready for that.
Let's imagine that it takes months before you post your next article and share it on your LinkedIn profile again. By this time, the individual who enjoyed the article several months ago completely forgets who you are. You may have lost him forever.
However, if you publish a new article just a few days or a week later, your chances of capturing the visitor's attention a second time are greater.  At that point, they may be ready to follow you on social media, bookmark your website, or even sign up for your newsletter. They stand a greater chance of them becoming part of your audience when you keep your brand active.
Don't Worry About Creating Viral Activity
One of the things we hear a lot is that a client may express a desire for content to "go viral". In the digital marketing world, this is the same as spending all your effort reaching for something mythical, like a unicorn. Why spend all your efforts on a goal that may never happen? Viral activity is largely unpredictable, and there is no way to really predict what is going to resonate with people. In fact, chasing this can do more harm than good. You might spend so much of your resources on this goal, the rest of your digital marketing will likely suffer.
Develop a Routine of Consistency
Instead, it is much better to maintain consistency when it comes to marketing your brand online. Sure, it might feel unglamorous posting a new blog article and then sharing it in social media every week, but this is exactly the type of activity that gets results over time. This is why we always say that results through digital marketing activities like search engine optimization needs be earned. It may take months of consistent effort before you even begin to see evidence that the plan is working. However, with consistent effort following a great marketing plan, the efforts will definitely pay off.
When it comes to promoting your brand online, it is much better to make your efforts consistent. You don't want your brand to go stagnant!
Categorized in: Digital Marketing
LIKE AND SHARE THIS ARTICLE:
READ OTHER DIGITAL MARKETING RELATED ARTICLES FROM THE BRICK MARKETING BLOG: