Make Sure Your Website Doesn't Have Dead Links
Written by Nick Stamoulis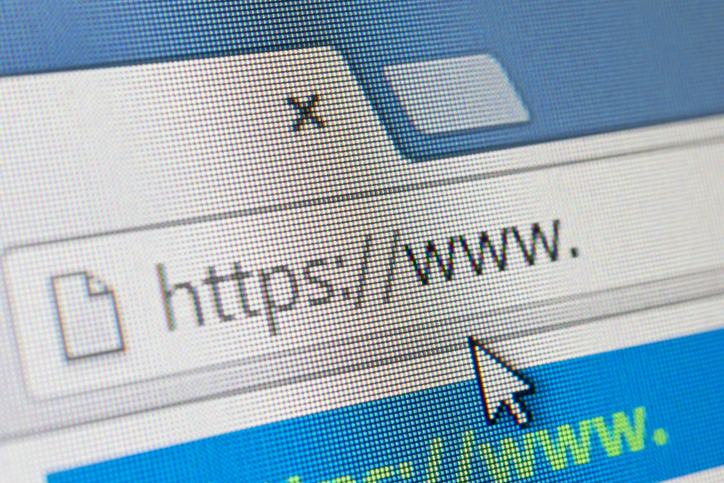 As you've probably heard before, content is king. However, before you can produce a superb article in addition to other quality content, like videos or infographics, your website must be search engine optimized for it to reach and potentially rank top on the Google results page. One must have a solid technical foundation, which is why we created this article for all of you out there.
Although content and links are essential factors in search engine ranking, broken links play a significant role in keeping the website from being indexed by search engines, so they have a negative effect on the website's user experience. And not to mention that dead links can be found anywhere on your website and affect its ranking in SERPs, including on quality pages in which you would like your page to rank.
What are dead links?
Dead links are those links that direct us to a broken or invalid page. If a search engine visits your website and finds this link, it usually responds by not indexing the website. On the other hand, if you have a lot of dead links on your website, visitors will leave before completing their session due to an outdated or broken page. To avoid this, you need to constantly check your links and fix them if they are broken.
Reasons for broken links
There are many reasons behind dead links, but we are going to focus on the most common ones. Let's have a look:
1. Domain expiration
If you're an owner of a website or blog, then you may not know that Google notifies your domain registrar when it finds out that your domain is expiring.
This means that the entire cache of your website can be removed, causing you to lose all your visitors. To avoid this situation, you should renew your domain name at least two months before the expiration date to keep it alive.
However, if you're an SEO professional, then this type of expiration is not a problem, as search engines can't use expired domains.
2. URL change
Websites initially had one main page, which was enough to cover all the topics or issues a company or blogger wanted to talk about. However, as time went by and their websites grew, they needed more relevant content and added new pages, which meant they also had to change their URLs to accommodate the new content. This is a common reason why broken links appear on your website.
3. Broken API
HTTP API is software used to connect your site to the web and run a sequence of actions. If the API changes and breaks your links, this won't be the first time it has happened. However, if it happens once, there is a high chance that it will happen again because, in most cases, these changes are minor.
4. Your site is hacked
If you're the victim of a hack, then there's a chance that your site has been compromised. In such a situation, the hacker may have changed your website so much it began to look different altogether and has broken links.
Types of broken links
1. 404 error
404 error, sometimes referred to as a 404-web page not found error, basically happens when a broken link is clicked, and the server can't locate the resource it's looking for. In such a case, the server returns an error message to the browser stating that it couldn't find what was requested.
2. 500 error
500 error, also known as "server error," is when the server returns a 500-response code to the browser, which means it can't find the requested resource. In some cases, this type of error will appear during a heavy search query, but it is usually very small.
3. Broken redirects
Broken redirects happen when there is a problem between your website and another that links back to you or one of your pages. Broken redirects can be due to outdated software, a bug in the software, or when the other website is hacked.
How to Find Dead Links on Your Website
1. Broken link checker
This broken-link checker is a straightforward tool that allows you to check if any of your outgoing links are broken or outdated. Also, you can use the tool for checking whether your website is linking to external resources that are broken or outdated, which means that you can fix them by yourself.
This checker allows you to find broken links and code errors on your website or blog by scanning it, a reasonably straightforward process that takes a few minutes to perform.
2. Screaming Frog SEO Spider Tool
This tool scans your entire website and lets you know about any issues that need to be fixed. Screaming Frog SEO Spider is a handy tool that you can use to find broken links on your website.
3. 404 checker
The 404 checker tool checks the status of every URL on your website and generates a comprehensive report with all the errors it finds on your site, including metadata, images, links, and more.
How to resolve broken links
1. Chose the proper URL structure
You need to look at your website and think, "Is this a good URL structure?". If it's not, you need to choose one that attracts people to your website and makes them want to read your content instead of quickly clicking on a link. If your site isn't helpful, people won't spend time on it or come back again.
2. Look into the chain of links
If you notice a broken link and you have no idea why it happens, you should look into the chain of links that lead to your website. You should also check every page on your site to see broken links or any 404 errors.
3. Fix the broken links
After that, you should fix the broken links on your site by replacing them and making sure they direct people to a valid page. You should also ensure that your website is not linking to pages with 404 errors. Any type of error can be harmful to your website's SEO ranking, so you must fix them as soon as possible.
We hope that this article was informative and helpful to you. Hopefully, you now know what broken links are and how to find them on your website. We've also explained the different types of links and the best practices for fixing them.
Categorized in: SEO
LIKE AND SHARE THIS ARTICLE:
READ OTHER DIGITAL MARKETING RELATED ARTICLES FROM THE BRICK MARKETING BLOG: