SEO Items to Consider During a Website Redesign
Written by Nick Stamoulis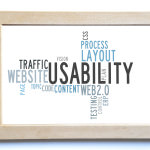 It's best practice to maintain a modern, functional website. A redesign should be considered every few years. If you're in the market for a redesign, it's important to keep SEO in mind throughout the process. While a new, bright and shiny website is nice, it's only worthwhile if it's generating traffic. Here's a list of SEO items to consider during a website redesign:
Content
No matter how great the new website looks, that's not what the search engine spiders "see." It's the crawlable text content on the site that is used to determine keyword relevancy and rank. During the website redesign process, it makes sense to review the site's content for quality and accuracy purposes. If it's determined that the content is outdated and needs to be updated, it's important to consider the keywords used on the page and incorporate them into the new content as long as they are still relevant. If you're thinking about removing text altogether because you don't like the way it looks or think it's not needed or obvious, think twice. Even if you don't think your visitors need this text, the search engine spiders do. Instead of removing it, consider re-locating it on the page or using java script that can be crawled by the search engines as rollover text that only appears when the mouse hovers over a certain spot.
Meta information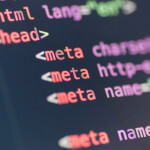 If the site has already been properly optimized and the content isn't changing, the meta information shouldn't change either and should be carried over on all pages. You never want the title tag to revert to "Home" or "Services" or any other generic placeholder. The title, meta description, and H tags should all remain intact for every page of the website, including blog posts, which can be huge drivers of organic traffic for some websites.
301 re-directs
Ideally, the URL structure of the site should remain the same. But if the website currently has a funky, non-user-friendly URL structure that doesn't accurately represent the content on the page, it's the perfect time to update the URLs. A 301 re-direct will help to preserve SEO efforts as much as possible. There might be a slight dip and recovery period, but if the URLs were messy to begin with you will be better off in the long run.
Responsive design
Every website should be responsive today. If for some reason you are late to the game, make sure that the new website design is responsive.
Page load time
During the redesign process, you never want to sacrifice usability for looks. Make sure that any design element you're using doesn't slow down the site. Page load time is a usability factor which affects rank. Load time should be under 5 seconds on every page, ideally even less than that.
Indexing
Make sure that the new site isn't indexed while it's in testing mode so that two versions of the site aren't being crawled, indexed, and ranking in the search engines.
Google Tools
Two of the best SEO reporting tools at your disposal are Google Analytics and Google Search Console. Before launching the new site, it's important to add the GA code and verify Search Console so there is a smooth transition and you can easily see what the traffic looked like before, during, and after the transition. Search Console specifically will provide technical, back end SEO information that is useful if any traffic dips occur.
A website redesign is a great thing, provided you take the necessary steps to retain all previous SEO work. You can never predict exactly what will happen after a redesign, but following our tips will put you in the best position.
Categorized in: SEO
LIKE AND SHARE THIS ARTICLE:
READ OTHER DIGITAL MARKETING RELATED ARTICLES FROM THE BRICK MARKETING BLOG: