Hiring Digital Marketing Experts Requires You to Trust Us
Written by Nick Stamoulis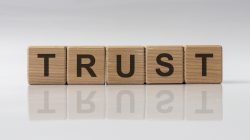 When you hire digital marketing experts to help you grow your business, it requires a certain level of trust and understanding on your part. Each business is unique, but the process of digital marketing is similar no matter what industry your business is in. We take a personalized approach, and once we get to know your unique goals, audience, and business, we are sure to put together a great plan that will help you reach your goals.
We just ask that you trust our expertise, and that you let us execute the plan the way we know it will work. This will help you fully reach your goals!
If You Intervene, Your Results Likely Won't Be Great
Too often, we have put together a plan that we know will work to maximize your results. Our plan would include items like content written to attract the right audience, social media posts designed to nurture new business, and an SEO program that will help attract new business. Each element in the strategy is there for a reason, and it is specifically designed for your unique business needs.
What happens if you try to tell us what kinds of content you "think" we should be writing, or social media posts you "think" we should be making? Well, we make our recommendations for a reason, and anything that is beyond that stands the chances of doing more harm than good. Trust our expertise, and the results will follow.
It Makes No Sense Not to Trust Our Expertise
There are certain situations where you likely wouldn't dream of intervening, so why would you be tempted to do it when it comes to digital marketing? Let's imagine you have a clogged drain. You may try to snake the drain yourself, but unless you are an expert at removing clogs, you will certainly get better results if you actually call a qualified plumber. Once the plumber does arrive, you step aside and let him do his work, and trust that he will get the job done.
Why would you treat a digital marketing agency any differently? If you have reached out to us in the first place, this means that you need help achieving the results that you want. You chose us for a reason. Trying to dictate what we do and how we do it makes no sense for you. Otherwise, "your way" would have already worked out for you, and you wouldn't have needed to call in the first place.
The truth is, trusting our expertise benefits you. When clients dictate the process, it is likely that the results won't be great. If you simply want someone to execute the process that you have already decided on, you are better off hiring someone to work in-house. When you hire digital marketing experts, they are devoted to getting great results for you, but you need to let them trust their instincts and follow the process that they know will work for you.
Categorized in: Digital Marketing
LIKE AND SHARE THIS ARTICLE:
READ OTHER DIGITAL MARKETING RELATED ARTICLES FROM THE BRICK MARKETING BLOG: