Think SEO is all About Rank? Here's Why You're Wrong
Written by Nick Stamoulis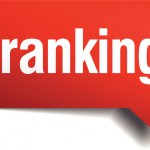 One of the biggest misconceptions about SEO is that it's all about rank. To an extent, we get it. Yes, if you rank in the top positions for a search, you're going to get more traffic, and get more sales. However, fixating on rank as the only metric that matters when executing an SEO campaign and measuring its success is shortsighted. Here's why:
Ranking factors that are out of your control
You can abide by white hat SEO best practice to a T, but that doesn't mean that your website will always be the best result. Take local search, for example. Google takes factors like physical location of someone searching into consideration when they rank websites, especially in the "Local Pack." This could mean that a difference of a few miles could put you in a different position in the search results. Google also takes search history and social media activity into account when ranking websites. So, if a searcher has visited a competitor's site before and never visited yours, that competitor might be ranked higher.
Rank fluctuates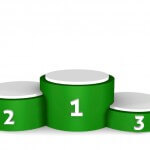 There are so many variables at play when it comes to the search algorithms that it's very common for a website's rank to fluctuate within a few spots on a daily or even hourly basis. And if you see that your rank dropped a few places, it doesn't mean that you did anything wrong. It could be that a competitor recently got a few great inbound links and that is being factored in. That's why it's important never to completely ditch an SEO campaign. As long as you're consistently building great content and generating new, relevant inbound links you aren't going to drop off of the map completely and you'll be able to keep up with the others in your space.
What can you rank at #1 for, anyway?
It's pretty crazy, but there are still lots of those "We'll get you to rank #1!" type SEO firms out there. Maybe they will, eventually. But notice they don't say what they'll get you to #1 for or how they'll do it? Chances are good that they're planning to create low quality doorway pages that target keywords with little to no search volume and then get a ton of spam links to point to it in order to get you a quick high ranking. You might be #1 for a short period of time, but if it's not generating traffic or leads, what's the point? And when Google catches on to the spammy link building, the entire website will be penalized for it.
We'd be lying if we said that rank doesn't matter. Of course it does. But it shouldn't be the focus or how you decide if a campaign is working. Instead, focus on building organic traffic over time and on building your online brand.
Categorized in: SEO
LIKE AND SHARE THIS ARTICLE:
READ OTHER DIGITAL MARKETING RELATED ARTICLES FROM THE BRICK MARKETING BLOG: