Pros and Cons of Using Hubspot for Your Website
Written by Nick Stamoulis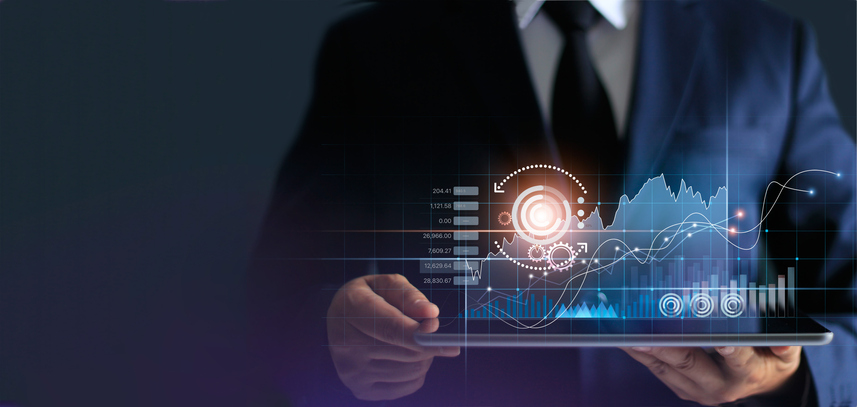 HubSpot CMS is a dynamic, flexible, and integrated content management system that allows you to create your website, blog, and landing pages. It's a fully-fledged user-friendly CMS that comes with a lot of features. This post will look at the pros and cons of using Hubspot to help you decide if it is right for you.
Pros of using HubSpot for your Website
Ease of Use
The CMS is easy to use, and you don't have to be a tech expert in navigating through. Terms are simplified, and everything is well detailed. Anyone can easily create a website because of how straightforward it is.
Personalization
If you're looking for a CMS that gives you the freedom to make changes to your website easily without dealing with coding and other technical stuff, then HubSpot CMS is just perfect for you. This CMS is so straightforward that even people with little or no coding experience can create a professional website. You can quickly drop and drag available templates to customize your website.
Mobile Responsiveness
As one of the most popular marketing automation tools on the market, Hubspot has become a go-to platform for small businesses looking to grow their online presence. It also works on mobile phones, which is great because people use their phones for everything. You don't have to worry about reaching mobile phone users since it is responsive. Mobile-friendly themes and options for responsive design are included in the package, so you can make your mobile visitors happy as well as your desktop clients.
Rich Feature Set
It has a marketing automation system that allows you to manage all of your inbound marketing efforts from one place. It is SEO friendly and has many features, including a blog, email marketing, social media, landing pages, and more.
It also provides a CRM (customer relationship management) feature that allows you to track your leads' interactions with your website. These features help businesses market their products and services online, making them grow. It is used by small businesses and large enterprises across the globe.
Regular Updates
The system is constantly updated, which gives users more options for customizing their experiences. You will also have access to new features that come with the updates. Your website will continue being modern, and you don't have to worry about being left behind.
Free and Responsive Templates
Hubspot cms come with responsive templates designed so that they adapt to the screen size. Unlimited users and products, traffic, bandwidth, and storage space are available in many plans, including the free ones. All the core eCommerce functions are there to support your online store operations, including inventory management, reporting, promotions, marketing, and more. Many integration options with other software solutions are available for your convenience to expand the functionality of your online business as needed.
SEO tools
Hubspot has SEO tools like meta tag management, URL optimization, sitemap generation, etc. that make your site SEO friendly.
Analytics
Hubspot has a built-in analytics tool that helps you measure and track the performance of your content. It also has a call-to-action feature, enabling you to increase your website's conversion rate.
Security
Hubspot has always been committed to providing its users with total security on its platform. With Hubspot cms, if your website gets hacked or affected by any malware, you can quickly restore it to an earlier version that was secure before the attack happened. This feature is helpful in emergency cases where you need to bring your website back online as soon as possible.
Cons of using HubSpot for your Website
While HubSpot has its pros, there are a few cons that may make you think twice before spending your hard-earned money on this tool.
The biggest con of using Hubspot is that it can be challenging to scale.  HubSpot is an excellent tool for small businesses, but it may not be the best option when it comes to larger companies. While HubSpot does have more features than many other platforms, the ability to scale is limited.
Additionally, HubSpot does not support eCommerce. If you're looking to sell products online, you'll need to use a different platform like Shopify or BigCommerce. If you decide to go with HubSpot, you can integrate Shopify into your site through Shopify's app in the HubSpot Marketplace.
HubSpot is an excellent tool for small businesses that don't rely on eCommerce. If the business growth focus is with content marketing, HubSpot is a great option. However, if you are looking for a website builder to compete in the eCommerce space, HubSpot is not the best tool.
Overall, Hubspot is an excellent platform for small businesses that want an all-in-one marketing and sales tool. Their free CRM software combined with their email marketing tools makes it one of the best options for startups looking to scale their online presence.
Categorized in: Digital Marketing
LIKE AND SHARE THIS ARTICLE:
READ OTHER DIGITAL MARKETING RELATED ARTICLES FROM THE BRICK MARKETING BLOG: