Voice Search SEO Best Practices
Written by Nick Stamoulis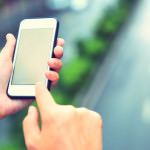 As voice search increases in popularity – is it on your radar when it comes to your SEO campaign? If not, it should be. People are searching for pretty much anything using voice search, it's not just for traffic information or recipes anymore. Why? Because it's so easy to use. It takes less time to simply say what you're looking for as opposed to typing it all out on a small device and hitting "search." No matter what industry you're in or who your target audience is, you can bet that they're getting help from Siri, Alexa, Cortana, or any other virtual personal assistant of their choice at least some of the time, if not all of the time.
While voice search SEO might sound new and complex, as long as you've already been following a white hat SEO campaign, you don't have anything to worry about. Voice search SEO best practices are essentially the same as "regular" SEO best practices, specifically:
Provide a mobile-friendly experience
Google has been telling website owners for years how important mobile search is. First, they started designating websites as mobile-friendly/not-mobile friendly in mobile search results. Then, they rolled out a mobile search algorithm for searches conducted on mobile devices. Finally, they're in the process of using the mobile-first search algorithm across all devices. Providing a mobile-friendly user experience (responsive, quick load time, etc.) is obviously important for voice search since voice searches are typically conducted on mobile devices.
Write great content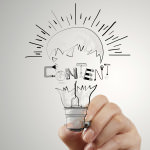 This also isn't anything new. High-quality, thought leadership content that's properly optimized has always been a top SEO ranking factor and what attracts natural links to a website. For voice search, it's especially important to write content that incorporates long-tail keywords since voice searches tend to be more conversational in nature. Content that answers specific questions, and targets those specific questions in the titles can perform well. A personal assistant will read the answer in the featured snippet section, if one is populated. And as we know, being the featured snippet is not the same thing as ranking #1 for a search term. The featured snippet is now considered to be "position zero."
Voice search absolutely needs to be on the radar of website owners, however it's really nothing to panic about if you've already been executing SEO. Make sure your website is mobile-friendly and review your content marketing plan to ensure that you're targeting long-tail, conversational searches/questions, and incorporate direct answers into the content in order to try and capture some featured snippet real estate. Doing these things will ensure that no matter how someone is searching, your site has a chance to appear.
Categorized in: SEO
LIKE AND SHARE THIS ARTICLE:
READ OTHER DIGITAL MARKETING RELATED ARTICLES FROM THE BRICK MARKETING BLOG: