5 Reasons to Still Do Keyword Research
Written by Nick Stamoulis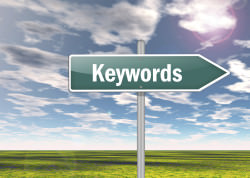 Search behavior has evolved. Instead of typing (or speaking) a keyword into a search engine, people are more likely to ask a full question. And, thanks to the Hummingbird update and machine learning, Google has a better understanding of what searchers are looking for and is delivering a relevant result based on the overall context of the page rather than exact keyword match. Because of this, the legitimacy of the keyword research process has been called into question. Is it still worth the time? You bet. Here are 5 reasons why it should still be done:
To completely optimize the site
Conducting keyword research for every page of the site and incorporating these keywords naturally remains SEO best practice. A website that is well-optimized (without being spammy) is still going to attract the search engine spiders and will convey relevancy to visitors. In addition to optimizing the title tag, meta description, and on page content, don't forget about the navigation link text. Including keywords here will improve the user experience by helping visitors find what they are looking for, in addition to telling the search engines what the important pages (and topics) are on the site.
To better understand your target audience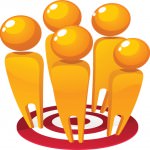 Some website owners make the mistake of only optimizing with industry jargon keywords or the search terms that those "in the know" would be using. But what about the searchers at the top of the sales funnel who don't yet have an intimate understanding of what you offer? These people might not even know what it is they are searching for. Keyword research will unveil all of the different ways that people are searching for the products or services that you offer.
To find content opportunities
Thinking of new content topics can be challenging. One approach is to look at your keyword research for inspiration. Long tail keywords that are phrased as a question might not have a high search volume, but they also likely have low competition. This is an opportunity to rank for something very specific that people are searching for. Keyword research can also uncover ways to enhance existing content.
To find new business opportunities
During the keyword research process, you might notice keywords that are related to what you offer, but not an exact match to what you offer. If you're looking to expand the business and add new products or services, these keywords can be instrumental in steering you in a certain direction.
To learn what your competition is up to
Search for the keywords you find during the research process to see what/who comes up and where in both the organic listings and paid listings. This information can be helpful as you devise your own keyword strategy, as you'll be able to see where the competition dominates and where there are better opportunities to rank.
Keyword research is absolutely still relevant and something that should be re-visited periodically since keyword popularity can change and new keywords can appear. Yes, it's a time-consuming process but if you're leveraging it properly you'll experience a positive ROI.
Categorized in: SEO
LIKE AND SHARE THIS ARTICLE:
READ OTHER DIGITAL MARKETING RELATED ARTICLES FROM THE BRICK MARKETING BLOG: