Technical SEO Audit – Check Your Website for Problems
Written by Nick Stamoulis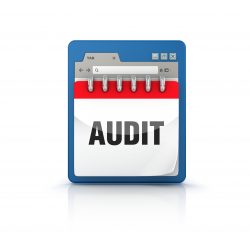 SEO is an important piece of digital marketing because it is responsible for increasing organic traffic over time. The technical SEO audit is always the first thing that occurs when it comes to SEO because you need to check that the technical elements of your site are best poised to optimize results. There are specific items that need to be checked that enhance SEO, and these technical elements will need to be checked in order to optimize results. Here's more information about what to check in order to help SEO:
What is a technical SEO audit?
Search engines use bots to crawl through the Internet to find websites and pages. These bots check each page for a variety of factors to determine its rank. A technical audit looks at three things:
Technical aspects like page load time, indexing, website metrics, and hosting.
On-page factors such as target keywords, content, and meta data (such as title tags and meta descriptions)
Off-page factors like back links, social media engagement, and links coming from other sites.
It's important to conduct a comprehensive audit at least once or twice a year to ensure your website is doing its job. It is also the first thing to do in the early stages of creating an SEO program.
Why are the technical elements important?
Your website needs routine attention to ensure it has the visibility, usability, and visibility necessary for success. If it's not properly tuned, your business could lose out on a lot of online traffic. And that spells trouble for your online presence.
Here are just a few reasons why auditing your SEO is important:
Search engine algorithms change. You need to stay on top of these changes and update your web pages accordingly.
Broken links and error messages will get your website ranking demoted by the search engine bots.
Title tags and meta descriptions needs to be relevant to the site content.
Slow page load speeds can turn away visitors and get your page demoted by the search engine bots.
Get an Edge on the Competition
There are two other key reasons why you need to perform a technical SEO audit regularly. The results help you form and refine your SEO strategy. A thorough audit will identify areas in which you need to improve. Depending on what you find, it's important to prioritize the areas that are most important. For example, if your landing pages have a high bounce rate, that's a place you need to focus on quickly.
You can also compare your results with that of the competition. It's always important to know what your top competitors are doing. Perform an audit on their website. What keywords are they ranking with that you are not? Do they have critical backlinks? What strategies are they using that you are not?
A technical SEO audit helps identify areas of weakness and problem points you need to fix. It gives a list of action items you need to correct to improve your website performance. It's something that should not be underestimated in terms of value to your company.
Categorized in: Digital Marketing, SEO
LIKE AND SHARE THIS ARTICLE:
READ OTHER DIGITAL MARKETING RELATED ARTICLES FROM THE BRICK MARKETING BLOG: