Website Speed and How it Relates to SEO
Written by Nick Stamoulis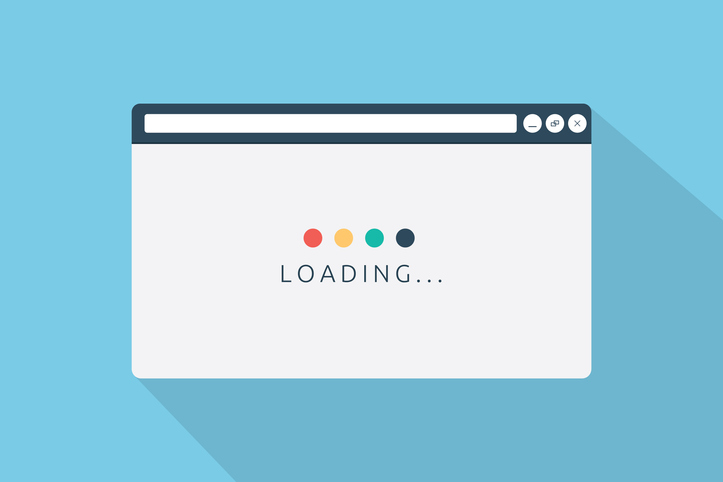 Google's web page ranking algorithm consists of a multitude of different factors; content quality and relevance, titles, metadata, and many other factors all influence a website's placement in Google search results. With click through rates dropping from 28% for the first place result, to 15.7% for the result appearing second, it's crucial to optimize every factor of your website to strive for the first place ranking.
How does page speed affect Google search ranking?
Does the speed at which your website loads really affect your website's rank in search results?
In short, yes!
Google, as well as other major search engines, consider the speed of a website to be a direct search ranking factor. Both page load and overall website speed are major elements of the user experience of any website, and Google weighs user experience very heavily when determining page rank in its search results. It has been proven that Google rewards websites that have faster load times with higher placements in its search results pages.
Users prefer faster websites too; bounce rates, or how quickly a visitor leaves your website after they visit, jump dramatically if a web page takes too long to load. In fact, studies have shown that bounce rates increase 90% as website load times go from 1 second to 5 seconds, and 123% if the website takes up to 10 seconds.
How to check your website's page speed
One of the easiest ways to check an individual web page's load speed is to use Google's PageSpeed Insights, or PSI, tool. This tool will rank the web page on a scale from 0 to 100 according to Google's performance recommendations, and give you suggestions on ways you can improve the page's load time. While this tool will provide you with good recommendations, it's important to not get caught up trying to achieve a perfect 100; instead, more emphasis should be placed on improving the metrics denoted as "Core Web Vitals".
Another helpful tool is GTMetrix, a website speed checking tool. This tool breaks down your page's performance data in a detailed summary, and can also send you alerts if your web pages are loading slowly. While this tool provides some of the same data as Google's PageSpeed Insights tool, it can be useful to run tests using multiple tools to ensure the most accurate results.
Screaming Frog is another useful tool in the successful marketing expert's toolbox. Screaming Frog creates an audit of all the pages on your website, allowing you to see which pages require more immediate attention than others.
How can I improve my website's page speed?
Now that you have a basic understanding of the metrics that affect your page speed, it's time to take actionable steps towards improving the performance of your website.
Browser caching
The moment a user visits your website for the first time, resources like photos, videos, and application data are fetched over the network, often requiring multiple trips back and forth to the server. This slows down processing, and may delay the rendering of a web page's content.
Instead, it's better to create a specific caching policy for all server resources. This policy should include:
Whether the resource may be cached
Who has permission to cache the resource
How long the resource may be cached
Whether it can be re-cached once it expires
Generally speaking, Google recommends caching resources for at least one week, and up to one year, for static assets that will not often change. Caching resources saves time, as the end user can download the site's data from their cache instead of fetching it from the network.
Minifying resources
A key step in decreasing your web page's load time is minifying your website's resources, such as the HTML, CSS, and Javascript. By minifying these resources, it removes any unnecessary or redundant code from the website's source files, like formatting and comments, to fully optimize each page's load time. By minifying your website's code, you can often notice a dramatic, immediate effect on the speed of your website.
Optimize images
With images typically comprising the largest percentage of a web page's overall bytes, it's important to optimize them as much as possible to decrease your page's load time. The most important part of this process is reducing the image's file size without compromising image quality. You can either perform this task manually, or use a tool like TinyJPG.
While not an exhaustive guide, this should get you off on the right foot and help you conduct your own further research. Hopefully this brief overview of the basics helps you optimize your own website and ultimately rank higher in search results.
Categorized in: SEO
LIKE AND SHARE THIS ARTICLE:
READ OTHER DIGITAL MARKETING RELATED ARTICLES FROM THE BRICK MARKETING BLOG: