All About Banner Advertising
Written by Nick Stamoulis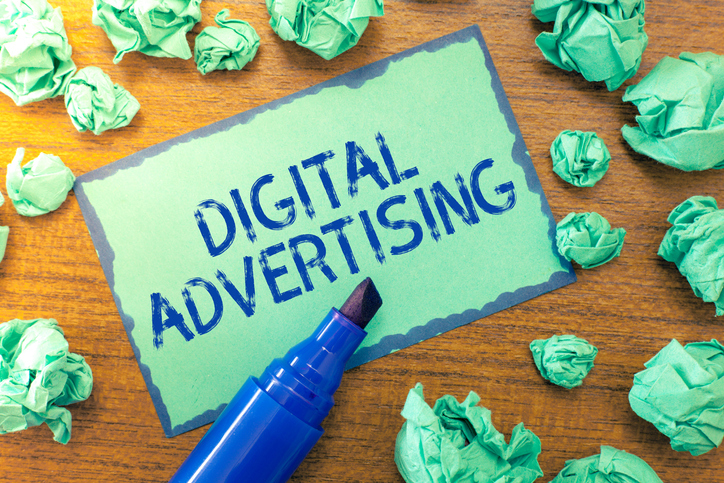 Banner advertising is a form of digital advertising. It involves embedding an advertisement on a website page through an ad server. Web banners can be compared to traditional banners or billboard advertisements, except they are displayed in the digital space. They notify potential customers of a product or service in a straightforward, catchy way.
How Does Banner Advertising Work?
If you run a website or blog that has amassed good traffic with time and effort, you can partner with a display network, such as Google AdSense to help you monetize your website through ads. The display network will guide you through the process by showing you how you can attract advertisers. If you are a business owner looking to put up a web banner online, you will pay the display network for webspace (also called digital real estate) for your ad. You will get to choose the type of websites you want your ads on to increase your ad performance and ROI.
Is Banner Advertising Effective?
Digital advertising, in general, is the most effective way of reaching potential clients. Whether you seek to create more brand awareness, generate leads, click-throughs, or purchases, web banners are your best shot. The reason for this is the way web banners work.
Display networks, who are ultimately the advertisers, use software programs that can accurately match the ads with people who are most likely to be interested in your product or service. For example, if your business sells women's watches, the display network will run your ad on the web feed of people who have searched "women watches for sale," "cute women watches," or "where to buy women's watches." The whole process is more complicated, and the system is called a sales funnel.
Are Banner Advertisements Expensive?
The cost of running a banner advertisement depends on a couple of things. First, the bigger the size of the banner advertisement, the more expensive it will be. Second, placing your web banner on high-ranking websites will cost you more money. Also, placing your web banner on a website's homepage will cost you substantially more money. You are likely to be charged in terms of CPM (cost per mile), which means the cost of 1,000 impressions on one ad. For example, if the display network charges you $20.00 CPM, you must pay $20 for every 1,000 impressions your ad has. Impressions are the number of times your ad is displayed, whether or not people click on it.
How To Come Up With An Effective Web Banner
An effective banner ad grabs the reader's attention and invites them to click on the ad to learn more about the product or service. The web banner should be precise and straightforward.
Here are some characteristics of a good web banner:
They Use High-Quality Visuals
Web banners rarely use long texts but lean towards multimedia to convey the message. Like a billboard on a highway, a good web banner should be bright and welcoming. The images or GIFs you use should be of high resolution. Choose colors that stand out while still representing your brand accurately.
They Have a Call-To-Action
A call-to-action (CTA) is what invites prospective buyers to click the ad. A clever, eye-catching CTA will point your potential clients in the right direction. Use simple words like "Learn more" or "Get started." Ensure you add a link on your ad to the specific product page you are advertising. This way, you will get more traffic to your website.
They Use Quality Keywords
High-quality keywords will optimize your ad for search engines, giving it a better chance of interacting with the right audience. Do a comprehensive keyword search related to your product or service, and find a way of naturally incorporating some of them into your ad.
They Are Linked To Quality Landing Pages
Make sure your landing page has the best user experience possible. It should load very fast and be consistent with what your ad is saying. Your website should also have an SSL certificate installed to ensure the safety of your customer's information. This way, advertising platforms will rate your ads highly, giving your ad the best digital presence.
In the era we live in, people mainly consume and share information online through electronic devices. Digital advertising is the best way to get your business out there and reach as many customers as possible. A quality web banner will catapult your business by connecting you with clients who have been looking for the products or services you are offering.
Categorized in: Digital Marketing
LIKE AND SHARE THIS ARTICLE:
READ OTHER DIGITAL MARKETING RELATED ARTICLES FROM THE BRICK MARKETING BLOG: