Essential SEO Copywriting Tips to Follow
Written by Nick Stamoulis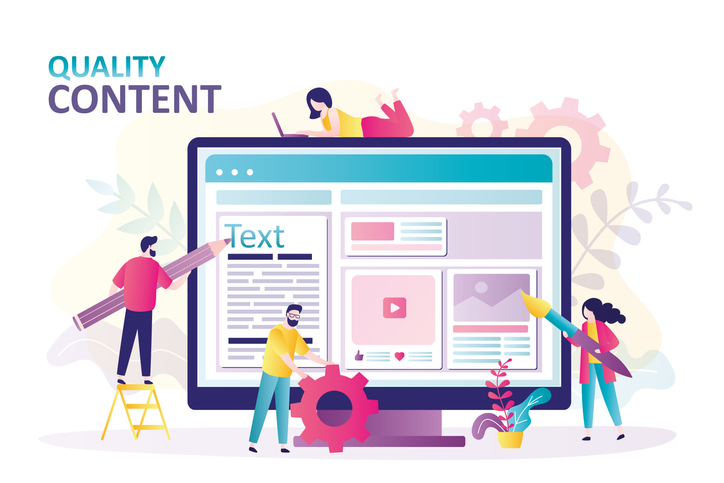 Whether writing copy for your own website or that will be published elsewhere, you want to make sure that you are always putting out your best work. Considering the basics such as grammar, spelling, punctuation, and structure are important, but there are also things to consider that will improve your SEO. When writing for the web, here are additional things you will want to think about.
Adding Links:
Links are an integral part of SEO. Search engine spiders crawl the internet, going from link to link. These links are what will to determine your ranking based on the authority and relevance of the content. The goal of content on websites is to get readers to click into your website. This can be done by offering more information about what they are currently reading about. By not adding links to web content, you are missing an important opportunity to draw people to your website.
Adding Relevant Keywords:
Keywords are another important factor in search engine optimization. When users go in search of content, they type in keywords relevant to what they are looking for. In order to have your content found by users, you want to incorporate relevant keywords into your website content. To find out which keywords will most benefit your website and business, you should do keyword research. By conducting keyword research, you will be armed with the keywords that will help users to find you. Be careful not to overstuff your content with keywords though. This may lead to penalties, but you also want to make your content enjoyable for visitors to read. People who consume content can often tell when keyword stuffing is occurring.
Creating Unique Content:
Coming up with content topics and writing new pieces on a regular basis can be a difficult job. Sometimes it feels as though there are no new ideas. If you explore the content of others, you may trigger some ideas of your own. You can learn how to spin old content into new pieces as well. Try exploring a topic from a different angle, creating a list article, a pros and cons piece, or updating old content. You can even do a search of your own in your niche to see what types of pieces are ranking high. This will give you a good idea of what people are looking for and consuming.
Prioritizing Quality Over Quantity:
It is much better to write a piece of content that is clear and concise than one that is too long and loses the attention of readers. Longer is not always better. If you can say what needs to be said in 600 words rather than 1,000 words, do that. Don't attempt to make a piece of content longer so that you can include more keywords. As mentioned above, you should add these when relevant. Spelling and grammar also add to the quality of your work. When people see errors, they may not be able to take you as seriously, even if you have all the qualifications to back you up.
Categorized in: SEO
LIKE AND SHARE THIS ARTICLE:
READ OTHER DIGITAL MARKETING RELATED ARTICLES FROM THE BRICK MARKETING BLOG: