3 SEO Misconceptions and What to Believe Instead
Written by Nick Stamoulis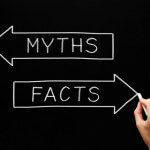 Even though it's been a viable online marketing tactic for many years, SEO is still shrouded in mystery. There are plenty of business and website owners that don't quite understand it, and it's difficult to invest in something you don't understand. Many SEO misconceptions have popped up over the years and are still believed in many circles. Here are 3 of the most common SEO misconceptions, debunked:
1. SEO is too difficult
It might be difficult for a business owner to wrap their head around SEO if they don't have any marketing experience, but to a marketer, it really shouldn't be that hard to understand. SEO, at a very high level, is a way to market your business online and includes components of research, competitive analysis, networking, PR, and content writing. For true SEO newbies, there are lots of great resources online that point you in the right direction. Start with Google's Webmaster Guidelines and read other important industry blogs such as Search Engine Land and Moz.
2. SEOs are scammers
It's true that the SEO industry was riddled with scammers at one time, but as the search engine algorithms have become more complex and the only way to achieve SEO success is by implementing white-hat manual processes, these scammers have largely dropped off. Of course, that doesn't mean that there aren't still a few lurking around but if you do your homework, and research and understand SEO best practice today, you'll be able to successfully weed out the "bad guys." For example, one of the biggest SEO provider red flags is if they make any kind of result guarantees. The SEO industry is continually evolving along with the search algorithms, which makes guarantees impossible.
3. SEO success can't be measured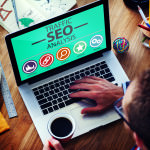 One of the most frustrating things about SEO is that it's a long-term process. There's no such thing as overnight SEO success. But that doesn't mean that results can't accurately be measured over the long-term. There are plenty of paid SEO tools that will provide in depth reports, but don't discount Google's free tools, Google Analytics and Google Search Console. They both include a wealth of information that can help you determine over a period of time how well your SEO campaign is performing. For example, you can pull organic search traffic reports and keyword placement reports that will give you a good idea of what is and isn't working over a 6 month + period of time. It's impossible to determine if your SEO campaign is working in a short period of time, but it can absolutely be measured with enough data.
If you've believed any of these SEO misconceptions in the past, it's time to wake up to the truth. SEO remains a relevant online marketing tactic that can improve your organic search presence and traffic. The key is to research the industry, work with a reputable SEO service provider, and give the campaign enough time to work.
Categorized in: SEO
LIKE AND SHARE THIS ARTICLE:
READ OTHER DIGITAL MARKETING RELATED ARTICLES FROM THE BRICK MARKETING BLOG: