Tips for Finding a Good Website Designer
Written by Nick Stamoulis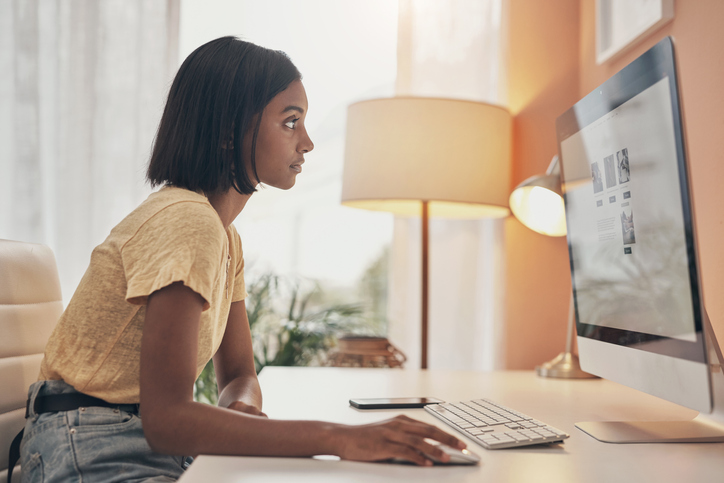 The internet is at least years old now, and people are making full use of it, whether it is through learning, shopping, dating, socializing, networking, or doing business online. If you are facing challenges with sales or services, a website upgrade or a new website may be the way to go to achieve your goals. First impressions last forever.
Use the tips listed below to choose a website designer that is great for you:
Establish What Your Website Requirements Are
Before finding the best possible website designer, you should first consider what you want. You can create a requirement list. The website's focus – be it news, fashion, or design. A website with a velar message has a good chance of leaving an impression on your website visitors.
Consider what you want your viewers to do on your site, purchase products, or sign up for membership. Also, consider your target audience. How many pages should your website have? Your budget and how flexible it is. Writing down these ideas, will help you better understand what type of website designer you are looking for.
Check the Website Designer's Website Design
Look at their website. Is it modern and clear? Do you understand what their website is about instantly? Or does it give you mixed feelings and make you not interested in their services. If a website designer doesn't make their website amazing, how will you trust they will make yours amazing?
Check the Web Designer's Website Portfolio
Look through their online portfolio; it will give you great insight. If the designers fail to have one, please move on. Scan out other websites they have built. Are they communicating what the business is about, and is the message clear? Scheming through a developer's portfolio will give you a rough idea of the designs they can build for you.
Find Out How Popular the Designer's Website Is
Websites need to have speed. Business websites with fast speed are likely to appear in Google's search results.
Confirm That the Web Designer's Website Is Mobile Friendly
Is the website easy to read on any device? Try to confirm through your phone.
The Costs Charged by The Web Designer
It is necessary to select a web designer who is affordable and fits within your budget. It is not an easy task since the price will vary depending on information you want published on your site. Price will vary depending on the depth you need, a simple site will be cheaper than one that requires an in-depth website. You should think about how much you want to spend on a web design. There is no standard pricing of what a website should cost. Your budget will determine the level of design you want and who will offer the services. Establish a tentative budget to give you an idea of the design expertise to seek.
Selecting a Designer Matching Your Needs
Designing of websites is a saturated industry and this will help you find a great fit for your desired design. Web designers include:
The Freelancer
Apart from certain well-known designers sought after, freelancers are the cheapest option. Building a website with the help of a freelancer is mostly an informal process. This has its positive and negative sides. Good freelancers are communicative and flexible when needed to be.
The Design Web Design Agency
These agencies specialize in designing webs made up of small to average design groups, who put their brains together to work on a client's work. Agencies are more expensive as compared to freelance designers because you will be paying for pooled expertise. They offer consistent communication, extreme customization, and rapid flexibility when needed.
A Full-Service Website Design Agency
This agency usually does web designing alongside SEO and PPC advertising. The cost of a full-service agency varies, other times costlier than a design agency, while sometimes they are not.
Read the Designer's Testimonials
Designer's testimonials will give you insight about the work the designers have done for their clients. Client testimonials and reviews help you gauge whether the company will provide great services or not. The chances are high that companies with more than a few testimonials provide good services. People will be willing and happy to share their positive experiences. That will be a good sign that the web design company is reputable.
If you want to maintain a high number of leads on your site, invest in a high-quality designer. Get a designer that will have the pleasure of creating a website you desire.
Categorized in: Digital Marketing
LIKE AND SHARE THIS ARTICLE:
READ OTHER DIGITAL MARKETING RELATED ARTICLES FROM THE BRICK MARKETING BLOG: