3 SEO Ranking Signals to Improve with a Blog
Written by Nick Stamoulis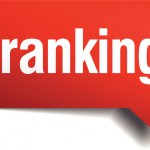 The Google search engine algorithm has hundreds, if not thousands, of ranking signals. Google notoriously keeps all of these signals and how they affect each other a secret but there are some things that we've been able to figure out over the years (or Google has come right out and addressed). And one thing we know for sure is that having a blog sends some important ranking signals to the search engines and increases organic traffic to a website. Here are 3 of the top SEO ranking signals that you can improve with a blog:
Keywords
When you write and publish a blog post, you should have SEO and keywords that you want to target in mind. This isn't to say that you should "keyword stuff" or even hit a specific keyword density in the post. Once you decide on the keywords or keyword variations that you want to target, you'll pretty much naturally optimize the post as you write. Even though search has become more sophisticated and it's not about exact keyword matches anymore, keywords still matter. After all, the search engine spiders are text readers. Every blog post that you publish is an additional opportunity to rank for targeted keywords, specifically long-tail or conversational types of keywords that you might not be targeting on main product or service pages.
Inbound links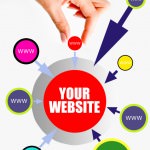 The majority of blog posts you write should be informational in nature. They should be interesting to target audience members or help them solve a problem or question they might have. Essentially, a blog post should be a resource. And resources are what get naturally linked to across the web. Every natural inbound link that points to your blog (and website) is telling the search engines a story and establishing that your website is a trusted source of information.
Website visit length
Another thing that Google is paying attention to is how long a visitor stays on a website after they land on it from the search engine results page. If they leave quickly, maybe it wasn't the best fit and the information isn't a good match. But the longer they stay on the website, it's telling Google that the website is fulfilling their need. Blogging adds more content to the website, which means that there is more to look at, which means that people will potentially stay on the website for a longer period of time.
There's plenty of evidence that supports the fact that having a blog on your website increases organic search engine traffic to the website. Of course, the key is keeping the blog active over time and writing quality content. If you don't have the resources to do so in house, outsourcing is always an option.
Categorized in: SEO
LIKE AND SHARE THIS ARTICLE:
READ OTHER DIGITAL MARKETING RELATED ARTICLES FROM THE BRICK MARKETING BLOG: