Why Businesses Should Consider Building in Opt-In Email List
Written by Nick Stamoulis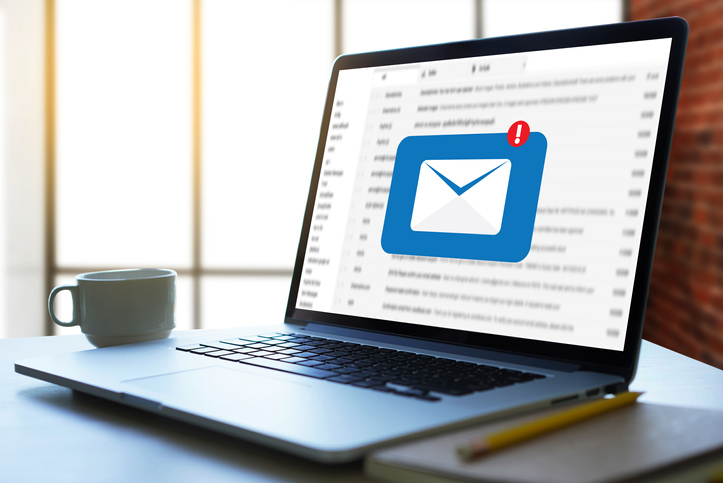 Almost every business these days has a website. And if you're like most business owners, you want to see that the website generates more revenue for your company. One of the best ways to do this is by building an opt-in email list. This article will discuss why businesses should consider creating an opt-in email list and provide some tips on getting started.
Ability to Capture Leads From your Website
If you're not familiar with the term "lead," it simply refers to someone who has indicated an interest in your product or service. Capturing leads is essential for any business that wants to generate more sales from its website.
An opt-in email list allows you to do this by providing a way for visitors to sign up for your email newsletter or other promotional materials. This will enable you to continue marketing to these individuals even after leaving your website.
And since you can track how many leads are generated from your opt-in email list, you can measure this marketing strategy's return on investment.
An Opt-in Email List Gives You a Way to Stay in Touch With Your Customers
In today's world, it's more important than ever to stay in touch with your customers. With so many businesses competing for attention, it's easy for customers to forget about you if they don't hear from you regularly.
An opt-in email list lets you stay in touch with your customers by sending them periodic emails with updates on your product or service, special offers, or other relevant information.
This keeps your business top of mind, but it also allows you to build and maintain relationships with your customers. These relationships are essential for any business that wants to create long-term, loyal customers.
Ability to Segment Your Customers
One of the most powerful features of an opt-in email list is the ability to segment your subscribers. This means that you can send different emails to different groups of people based on their interests, needs, or other criteria.
For example, if you sell running shoes, you could segment your list into two groups: those interested in marathon training and those interested in casual running.
You could then send different emails to each group with content specifically tailored to their interests. This helps to ensure that your subscribers are receiving value from your emails, leading to higher conversion rates.
Ability to Track Your Results
One of the great things about an opt-in email list is that it will enable you to track your results. This means that you can see how many people are opening and clicking through your emails.
This information is essential for understanding what's working and what's not. It also allows you to make necessary adjustments to your strategy to continue to improve your results.
An Opt-in Email List Allows You to Automate Your Marketing
This means that you can set up a series of emails to be sent out automatically without sending each one yourself manually. This can save you a tremendous amount of time, and it allows you to stay in touch with your subscribers even if you're on vacation or taking a break from work.
Relatively Inexpensive
Compared to other marketing strategies, an opt-in email list is relatively inexpensive. In most cases, all you need is a website and an email service provider.
There are several free and paid ESPs available, so you can choose the one that best meets your needs. Once you have an ESP, you can begin building your list and emailing your subscribers without incurring additional costs.
Easy to Set Up
Another great thing about an opt-in email list is that it's easy to set up. In most cases, you need to add a sign-up form to your website and start collecting email addresses.
If you're not sure how to do this, some resources are available that can help you. Once you have your sign-up form set up, you can build your list right away. It would help if you did a few things to create an opt-in email list. They include:
Choose an Email Service Provider
There are some ESPs available, both free and paid. Some of the most popular options include MailChimp, AWeber, and Constant Contact.
Create a Sign-up Form
Your sign-up form should be simple and easy to use. It should only ask for the minimum amount of information necessary, such as an email address. You can add additional fields if you want, but keep in mind that the more fields you have, the less likely people will sign up.
Your sign-up form should also be prominently displayed on your website. It is a good place to put it in the sidebar or above the fold.
Promote Your Sign-up Form
There's no use having a sign-up form if no one knows it exists. Ensure to promote your form on your website and across all of your social media channels. You can also run ads or use other marketing strategies to drive traffic to your sign-up form.
Building an opt-in email list is a great way to grow your business. So what are you waiting for? Start building your list today.
Categorized in: Email Marketing
LIKE AND SHARE THIS ARTICLE:
READ OTHER DIGITAL MARKETING RELATED ARTICLES FROM THE BRICK MARKETING BLOG: