Social Media and Sales Generation Don't Often Mix
Written by Nick Stamoulis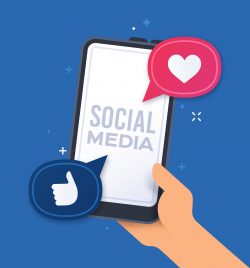 It's true that social media is an important part of any digital marketing campaign. It doesn't matter what kind of business you have, social media will be an integral part of the strategy. It can help brand your business, get the word out about your products and services, and even nurture leads. This is where social media shines.
We often have clients come to us with their desire to use social media as a sales generating tool. It definitely could work to generate sales, but this isn't a good long term use for social media. It is much better used to influence and nurture your audience.
Connecting with Your Audience
At its core, social media offers you a way to connect with your audience. This enables your business to be at the top of people's minds for when they are looking for a product or service just like yours. If they have already reached out as a lead, but your sales cycle is fairly long, this gives you a way to nurture this lead and stay in touch.
It also offers a way for you to position yourself as an influencer and authority in your industry. Using this channel, you can share helpful content that you've written, educate your audience about your products and services, and use it as a way to stay in touch.
Providing Helpful and Useful Content
When people want to connect, they don't necessarily want to be "sold to". Chances are pretty good that they were attracted to your business because they were enjoying your content. If your feed is filled with sales pitches, coupon codes, and other sales-oriented content, this could be a huge turnoff for your audience and they may unfollow you. This is the last thing you want!
The goal here is to provide useful and helpful content on your social media that your audience will enjoy. They know that your feed is associated with a business. They my even have researched your company and know perfectly well what you do. If you keep them engaged with your content through social media, they will remember you when it is time for them to make a purchase.
Using Social Media for Sales
Although social media really shines when used to nurture your audience, it is okay to occasionally post content that is a little more "salesy" by nature. However, it all depends on the nature of your business. Generally speaking, B2B audiences don't respond well to social media that focuses heavily on sales, but they don't mind occasionally being alerted to your products and services, especially if you are releasing something new.
However, with B2C, particular e-commerce, this isn't necessarily the case. Sure, B2C audiences also love being exposed to helpful content. This audience, though, may also be on your social media page in the hopes of being alerting to specific deals and coupons that will enable them to buy your products at a discount.
As you can see, social media isn't really best used as a sales generator, but it could help nurture your audience, which will lead to more sales in the future.
Categorized in: Digital Marketing
LIKE AND SHARE THIS ARTICLE:
READ OTHER DIGITAL MARKETING RELATED ARTICLES FROM THE BRICK MARKETING BLOG: