How Digital Advertising Can Build a Brand Online
Written by Nick Stamoulis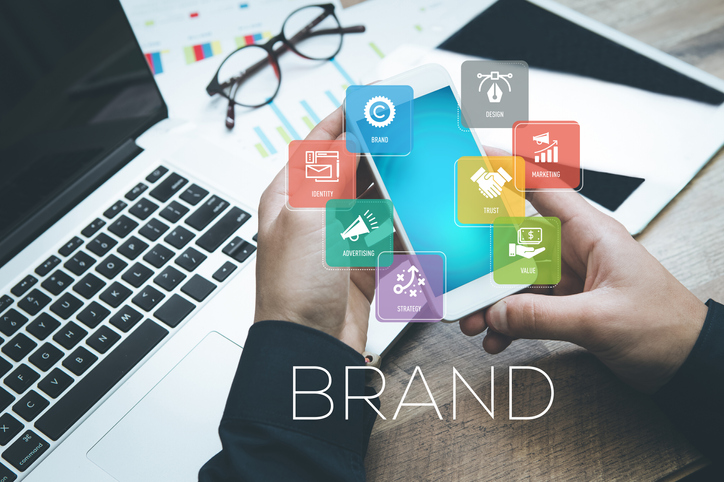 With the advancement of technology experienced globally today, you need to advertise your business online to flourish. You need to have a plan in place to help you sell your products and services to customers from their locations. Although algorithm changes experienced on different social media pages may threaten your business' success, digital advertising may help you achieve your goals.
The digital advertising strategies provided below will help position your business for any eventualities that may arise while advertising online. They will also enable you to push on to achieve your goals regardless of how the algorithm behaves.
Start by Building Your Ecosystem
One of the main ingredients of succeeding at online advertising is creating an ecosystem. There are many challenges that tracking systems in different social media platforms have faced since the introduction of iOS14 in the market. Additionally, most social media platforms put ads on hold and create restrictions without notice. When companies advertise their businesses on a single platform, and it stops their ads, it will prevent sales.
That is why firms need to create ecosystems for promoting their business. With that, their business will continue even if one social media platform pauses its ads. Companies implementing this strategy in 2022 will experience a remarkable turnaround in their business. Businesses that embrace the use of the advertising ecosystem will get the protection that will help them this and the coming years.
Take Advantage of SMS Advertising
If you've not introduced SMS advertising to your business, you are missing out. Even though most advertisers may not understand its benefits, SMS marketing is among the best and most affordable ways of generating traffic. According to experts, people that have already started using the strategy read 90% of their SMS texts, making it one of the most successful ways of advertising.
People can ignore E-mails. They can also scroll through social media messages. However, there is a high chance of individuals to open messages delivered to them directly. The messages will then make the individuals make purchases. If you want to make revenue, you have to spend on viable strategies. If you haven't started using SMS marketing, there's a high probability that you are missing out on the income you should be earning.
Imagine all individuals who have already bought products and services or had plans to buy but got interrupted. You can use SMS marketing to re-target the potential customers. It will also enable them to purchase after making possible follow-ups or introducing special offers. SMS marketing is one of the advertising strategies businesses should embrace in 2022.
Communicate In a Language That Your Audience Loves
Your audience does not want to communicate formally. In 2022, talk to your customers in a language they enjoy and understand. Talk to them like a real person. Use emojis and short forms of words. People love having conversations as though they are talking to human beings and not some machine. Customers who enjoy your conversations will feel comfortable buying products or services from your business.
Even though it is essential to show seriousness in your items, many companies record immense growth from using slang. For your business to succeed in the digital advertising world, it is vital to change your language to communicate with your clients. Avoid formal language that may bore customers and male them ignore you or unsubscribe from your posts. Why not try things such as jokes, stories, and exciting engagements? You will achieve a lot from them.
Make Use of TikTok
Today, many people love TikTok because of its many creative engagements. Unfortunately, not many people use the platform, which has excellent potential. Fewer purchases happen on TikTok than on other social media platforms. However, it has several benefits. As compared to other platforms, TikTok's cost per click is lower.
In addition, the platform's cost per purchase and cost per impression is also lower than on different media. That provides business people with a better opportunity to advertise their products and services. TikTok is an excellent avenue that advertisers can use to attract users although most people use it for fun. While not many people have started using TikTok for advertising purposes, its popularity makes it one of the digital advertising platforms firms should consider using this year.
If you haven't started using TikTok to advertise your business, then you're missing out. Other social media platforms began like TikTok, and they have grown with time. You only need to put in the right mind and creativity and enjoy the fruits of advertising on this growing platform.
A new has dawned in the digital advertising sector. Brace yourself, research, and choose the right resources to utilize the upcoming digital advertising strategies. The above are some strategies you can incorporate in your business as you watch it thrive to heights you never imagined.
Categorized in: Digital Marketing
LIKE AND SHARE THIS ARTICLE:
READ OTHER DIGITAL MARKETING RELATED ARTICLES FROM THE BRICK MARKETING BLOG: