Finding Writers to Help with Content
Written by Nick Stamoulis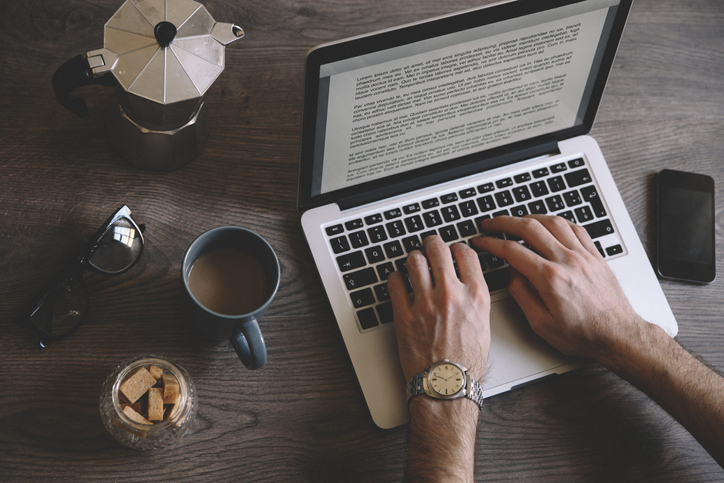 When it comes to content, you need the best writer possible. But finding them can be difficult. That's why we've put together a list of seven tips to help you find the best writers for your content needs.
Read Reviews and Testimonials
This is an obvious one, but reading reviews and testimonials from customers will give you insight into what works and doesn't work with different types of content. It also gives you an idea about how well they write in general. You should always try to get at least three or four reviews before hiring someone.
The importance of reading the reviews and testimonials is to ensure that you are not wasting money on something that isn't going to deliver results. If you have any doubts about whether or not the person you want to hire has the skills you need, then read some reviews first. This way, you can make sure you aren't paying for a service that won't do the job.
Look At Their Portfolio
If you don't have any previous experience working with freelance writers, this may seem like a strange tip. However, if you're looking to create specific types of content (such as product descriptions), having samples of their writing will help you see if they know what they're doing.
You might even consider asking them to send over some samples of their past work so you can compare it to what you're trying to achieve. This will give you a better idea of whether or not they understand what you need. In addition, the process of looking at their portfolio might be significant in the process of coming up with a critical judgment of their abilities.
Ask Them About Their Experience
When you're looking for a freelancer, you want to make sure that they have enough experience to complete the task you need done. The more experience they have, the better off you'll be when you come to actually pay them.
When you ask them questions about their experience, you'll learn a lot about their ability to handle certain tasks. They might tell you that they've written hundreds of articles, or that they've worked with clients all across the globe. Either way, these things will help you decide if they're right for the project you need completed.
Check Out Their Skills
As mentioned above, you want to make absolutely sure that the writer you choose has the skills you need. There are plenty of ways to test out their skills, including checking out their portfolio and talking to them directly.
However, there are other ways to check out their skills too. One of the easiest ways to figure out if they have the skills, you need is by seeing if they're active on social media sites such as Twitter and Facebook. These sites allow you to see exactly what kind of content they post regularly.
Find Out How Much They Charge
Another thing you want to look at is how much they charge per hour. While many people think that they can just pick up a copy of Word and start creating content, this is rarely the case.
There are a number of factors that go into determining how much you'll end up paying for your content creation needs. Some of those include:
What type of content you need created?
How long does the piece take to write?
Do you need revisions?
Are you looking for someone to write an entire article or simply provide a few paragraphs?
Make Sure You Get A Good Deal
The last thing you want to do when hiring a freelance writer is to get ripped off. When you find someone who charges too little, you'll end spending more time than necessary finding another writer. On the flip side, if you find someone who charges way too much, you could wind up wasting money.
To avoid getting scammed, make sure that you're getting a good deal from the beginning. Look at their rates, read through their profile, and then contact them to discuss your project. Once you've got everything set up, you should be able to move forward without any problems.
Be Patient
While we don't recommend waiting until the very last minute to hire a freelance writer, you also shouldn't rush the process either. If you wait too long, you may miss out on the perfect person for your needs. Patience is a very essential attribute considering the fact that it takes time to build relationships with writers and editors. Further proper assessment is critical for the entire process to be successful.
In order to find the best writer for your project, you need to put in the time to research each one thoroughly. It's not always easy to find a great writer, but it's certainly possible!
Categorized in: Content Marketing
LIKE AND SHARE THIS ARTICLE:
READ OTHER DIGITAL MARKETING RELATED ARTICLES FROM THE BRICK MARKETING BLOG: