Don't Get Left Behind When SEO Tactics Change!
Written by Nick Stamoulis
SEO has changed much over the past decade. In fact, some of the strategies that worked well back then could negatively impact your site if applied today. Whenever the search engines change their algorithms, you need to be ready to adapt or suffer the consequences. If you don't adapt, this could result in a loss of traffic or revenue – you could even end up with a penalty!
It's all too easy to fall into a routine and get comfortable with the way things are going. If things are working just fine, why even bother making changes? Won't this affect your results? On the contrary, if you aren't able to alter your approach based on current trends, you'll eventually lose any of the momentum you've created. Here's some advice on how to keep your head while staying current in the SEO industry:
Stay Informed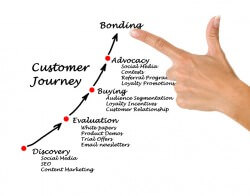 In order for your website to stay relevant, you need to keep yourself informed. This not only pertains to what's current in the SEO world, but also on your specific industry. In other words, you'll want to not only stay updated on current SEO best practices, but also what works in your particular niche. Though SEO can be looked at in a general sense, tactics may differ slightly between several different industries and even across certain demographics.
Wait for Official Announcements
Usually, when search engines like Google are planning on making major algorithm change, they let everyone know when it's going to happen and what's going to be affected. For example, it's fairly well know that Google will make an algorithm change on April 21 which will impact mobile searches. While SEO experts have been predicting this change for some time, it's often best to wait until you hear the official announcement before adjusting your SEO strategy. This will protect you from wasting your time by reacting to a false prediction.
Follow Trends
Quality content drives the search engines and will always be an essential element to SEO. However, it's important to remember that "content" extends beyond well-written articles. In fact, over the past few years, other forms of content such as videos have achieved prominence online. The use of videos will only increase over the next few years. Not only that, but videos also do well in the search engines. By adapting your content strategy to embrace current trends such as these, you'll stay current from an SEO perspective.
Don't Change What Works
On the other hand, don't be so eager to adapt to industry changes that you stop doing what actually works. Too often, people pour all their energy implementing new strategies while ignoring the tactics that weren't impacted by algorithm updates or industry trends. At the same time, what's currently working for you now may become outdated as the industry moves forward. It's up to you to determine which strategies to alter, which to change completely, and which to leave as is.
Don't get left behind when SEO practices change! Be sure to stay current and make any necessary alterations to your strategy before it's too late!
Categorized in: SEO
LIKE AND SHARE THIS ARTICLE:
READ OTHER DIGITAL MARKETING RELATED ARTICLES FROM THE BRICK MARKETING BLOG: