How to Create Content for Social Media
Written by Nick Stamoulis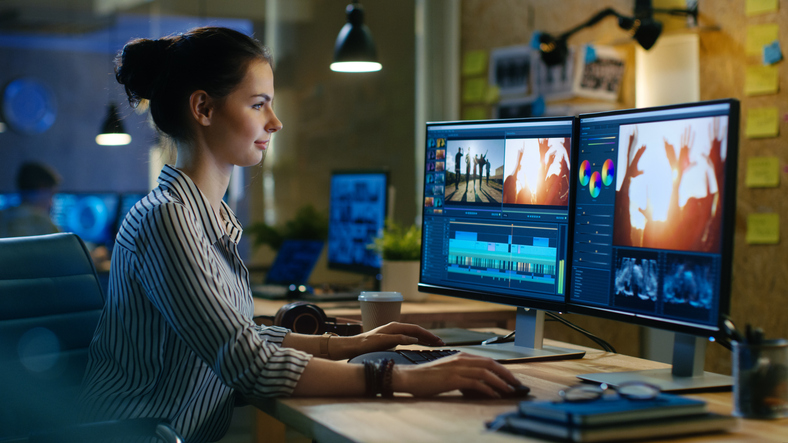 Creating content for social media can be a daunting task. With so many different platforms to choose from, it can be hard to know where to start. We will discuss some tips for creating content that will engage your audience and help you achieve your marketing goals.
1. Choose a Focus
When creating content for social media, it is essential to choose a focus. What do you want your audience to take away from your posts? Are you trying to educate them about a particular topic, or are you hoping to sell them a product or service? Once you know your goal, you can tailor your content to fit that goal.
2. Know Your Audience
Before you can create content that will engage your audience, you need to know who your audience is. What are audience interests? What do they want to see from you? Once you understand your audience, you can create content that appeals to them. Tailor your content accordingly and make sure it is relevant to your audience.
3. Keep It Short And Sweet
People are busy, and they don't have time to read long posts. Keep your content concise and easy to read. Break it up into short paragraphs and use bullet points to make it easier to skim. If you can get your point across in a few sentences, people are more likely to read it.
4. Use Images and Videos
Images and videos are a great way to engage your audience and capture their attention. People are more likely to engage with visual content. They also help break up the text and make your content more visually appealing. Use high-quality images, infographics, and videos relevant to your content to capture people's attention.
5. Be Consistent
Consistency is critical when it comes to social media. If you want people to keep coming back, you need to post regularly. Decide how often you wish to post and stick to it. You can also use scheduling tools to help you keep on track. Consistency will help you build a following and keep people engaged.
6. Use Calls to Action
When creating content for social media make sure to include a call to action. Tell people what you want them to do after reading your post. Do you want them to share it with their friends? Leave a comment? Visit your website? Make it easy for them to do what you want them to do. Including a call to action will help you achieve your marketing goals.
7. Be Creative
When it comes to social media, there is no one-size-fits-all approach. Be creative and experiment with different types of content to see what works best for you and your audience. Try new things and see what gets the most engagement. Try thinking outside the box and coming up with unique ideas that will engage your audience. Be flexible and be willing to adjust your strategy.
8. Monitor Your Activity
Keep an eye on your social media activity and track your engagement rates. See what kind of content gets the most responses and try to replicate that in future posts. Also, pay attention to when people are most active on each platform and try to post during those times. Monitoring your activity will help you fine-tune your content strategy and ensure that you get the most out of your social media marketing.
9. Use Humor
You're more likely to get their attention if you can make people laugh. Humor can be a powerful tool when it comes to marketing. Don't be afraid to use humor in your posts. Just make sure that your humor is appropriate for your audience and doesn't offend anyone.
10. Be Relatable
People like to connect with other people. When you are creating content, be relatable and down-to-earth. Write as you would speak. Use the first-person point of view and avoid using jargon. Be genuine and authentic in your writing, and people will respond to it. People want to connect with brands to that they can relate. Share your story and let people get to know you.
11. Stay Up to Date
Keep your content fresh and up-to-date by regularly posting new and relevant information. It will show your audience that you are keeping up with the latest trends and an expert in your field.
12. Keep It Fresh
Your audience will quickly become bored if you post the same thing repeatedly. To keep the audience engaged, mix up your content. Post various types of content, and vary the topics you discuss. That will keep your audience coming back for more.
Creating content for social media can be a great way to connect with your audience and achieve your marketing goals. Just remember to be creative, consistent, and relevant. If you can do those things, you'll be well to success.
Categorized in: Social Media
LIKE AND SHARE THIS ARTICLE:
READ OTHER DIGITAL MARKETING RELATED ARTICLES FROM THE BRICK MARKETING BLOG: