3 Reasons to Run SEO and PPC Campaigns Together
Written by Nick Stamoulis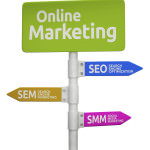 It's common knowledge that when someone wants to know more about, well, just about anything, they turn to the search engines and type in (or say) a search query. This means that if you have a business website, you'll want it to be found in the search engines. There are essentially two ways to generate search engine traffic: SEO and PPC. We're an SEO firm so you know where our priorities are, but we think that instead of looking at it as SEO or PPC, it's better to consider running both SEO and PPC campaigns together. Here's why:
SEO is slow
New clients usually ask us how long it will take to get xyz results. And we tell them that we honestly don't know. They usually aren't happy with that answer but there aren't any guarantees. There are so many variables at play in the search landscape. What we do know is that if you have a great, technically sound website, optimize it properly, write great content, and build credible inbound links – you'll see an increase in organic traffic over time. But how long it will take and exactly what that increase will be can never be guaranteed, whereas with PPC, you're in full control. And if you have the budget, you can appear on Page 1 right out of the gate.
Paid listings are taking over the page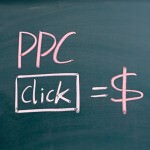 Let's face it. At the end of the day, Google is in the business of making money. They're not getting anything from the organic listings, so in recent years, they've given more space "above the fold" to paid listings. This means that even if you rank #3 or #4 organically, you're on the bottom of Page 1 since the first 4 spots are taken up by paid listings. Google even seems to be pitching the paid links. Google's Gary Illyes is recently quoted as saying, "ads in search are more relevant than the 10 blue links."
Access to more Google data
If you've been in the SEO world, or at least paying attention to it, for more than a few years, you've likely noticed that over time Google has taken away a lot of the free data, tools, and resources that it once offered to website owners. Sure, we still have Google Analytics, but there's basically 0 helpful keyword data. And yes, we still have Keyword Planner, but you need to be logged into an active AdWords account to use it. Google data is obviously valuable, and in some cases, you need to be paying Google to access it.
It might seem like we've painted a grim picture of SEO, but that's really not true. For most established websites, the bulk of traffic is coming from organic search. However, it's worthwhile to invest in PPC, too. And by running both campaigns, there's a very good chance that you can claim both paid and organic listings on the same page of search results for a targeted query, increasing the likelihood of a click and a purchase.
Categorized in: SEO
LIKE AND SHARE THIS ARTICLE:
READ OTHER DIGITAL MARKETING RELATED ARTICLES FROM THE BRICK MARKETING BLOG: