Finding a Good Domain Name is So Very Important
Written by Nick Stamoulis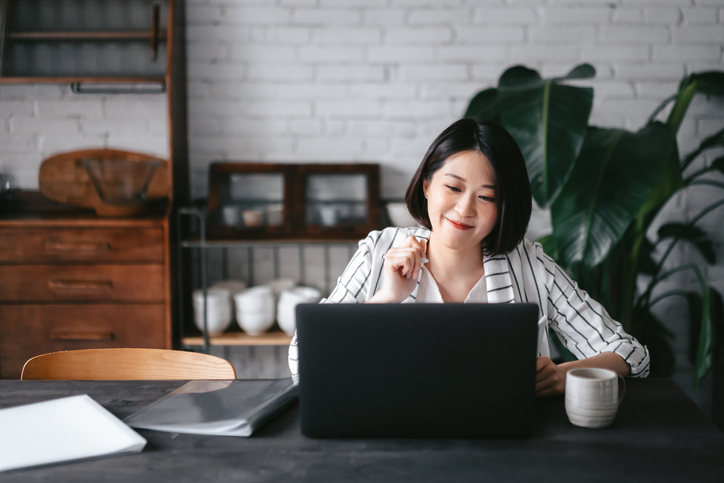 When you're starting a business, the sheer number of domain name choices you have to make can seem overwhelming. Deciding on your business name might seem like the most important thing you have to do, but as important as it is, actually choosing the domain you're going to use may be even more important. Why? Changing a domain, if you should ever decide to, is complicated and can result in repercussions. Changing a business name is something that can be done more easily. A domain's age plays a role in ranking, so changing it can undo much of the hard work you've put into your business and ranking success.
So, how can you decide on the best domain for your business? Here are a few ideas for choosing the best domain that will help you grow your business and thrive online:
If Possible, Use Your Business Name
Your domain is going to grow with your business, so using your business name is a good idea. You might find that your desired domain is already taken and need to use a variation. Choosing your business name works best with businesses that do not include specific products in the title. The reason for this is you don't know what the future holds and you might want to expand your product range.
You don't want to limit yourself by being too specific in your domain. In general, using your business name can be a great choice for a domain. Using your business name also makes your website easier to find. If someone has to remember both your business name and a domain name that is completely different, your domain name might not be as memorable to them.
Consider Your Branding
By the time you are deciding on a domain, you have likely created your brand and know it well. Your domain can help convey this to customers. Branding can be impacted by new products, evolving business conditions, and even a shift in the industry. Branding is a large part of how your business is perceived online. When choosing a domain, your branding should be considered. Think about not only where your business is today, but where it could be headed in the future.
Avoid Keyword Rich Domains
Keywords in general are important and useful. They help your online business to rank and users to find you. It's not definite that adding keywords to a domain will help an online business to rank, so it's not something you need to put too much thought into. Remember that keywords that help your website to rank high may not be the same ones that will be most effective in the future. You can't change your domain every time keyword popularity changes.
Choosing a domain requires thought and consideration. Don't rush into making a decision before taking the above ideas into consideration. Your domain is going to reflect your business identity online for a long time to come and you want it to be something that will make sense as your business grows into the future.
Categorized in: Digital Marketing
LIKE AND SHARE THIS ARTICLE:
READ OTHER DIGITAL MARKETING RELATED ARTICLES FROM THE BRICK MARKETING BLOG: