Everyone in Your Organization Should Learn SEO
Written by Nick Stamoulis
Most people delegate SEO to the marketing department without giving it much thought. If the marketing department isn't equipped to handle it, they outsource it to a specialty firm. No matter which scenario your company embraces – outsourcing or doing it in house – it's important for everyone in your organization to have at least a basic understanding of SEO. Here's why:
Increased Efficiency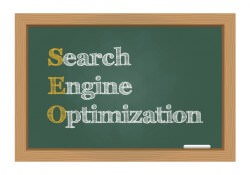 Any department in your organization that spends a lot of time researching will inevitably use the Internet for most of it. Understanding SEO will help increase efficiency and lead to better research-driven results. This means that the individual understand exactly how to find the information he needs in the shortest period of time. For mainstream subjects, this isn't as important. However, if the research is industry specific, an increase in SEO knowledge will help improve search technique.
Understand Your Target Market
SEO can help each department better understand their target market. By analyzing the search engine data associated with your company's website, you can assess if your target market's needs are being met. This affects every single department in your organization! By requiring that everyone have a basic knowledge of SEO, this will give him or her even greater insights into the target market.
Better Communication
SEO helps facilitate better communication between departments. For example, the products department may need insights into which PPC ads work the best for their industry, and these types of ad campaigns are usually keyword driven. Even the IT department needs to understand SEO, especially if they're making adjustments to the company website. This is even a crucial skillset for the sales department because it will give them special insights as to what kinds of information people are searching for online in relation to the company's products or services. They can then use this information to be more effective at their jobs.
Learn Even if You Outsource
Are you thinking of outsourcing your company's SEO? Don't even start a relationship with a company unless you learn at least a few basics. While it's a good idea to step back and let them take control, having at least a basic understanding will enable you to hire the right firm for your company's needs, be an integral part of the SEO process, and be able to assess if they were worth the investment. By not having at least a basic knowledge, it could potentially make the process a lot more difficult for your company.
The more informed the company is about SEO, the easier it will be to execute the full-service SEO plan. In order for SEO to be effective, the activities need to happen on a regular schedule. When everyone in the organization is aware of what is going on, it is much easier for the process to be executed on a regular schedule. This is important because with SEO, it's consistency that yields the greatest results.
Categorized in: SEO
LIKE AND SHARE THIS ARTICLE:
READ OTHER DIGITAL MARKETING RELATED ARTICLES FROM THE BRICK MARKETING BLOG: